England v New Zealand: Brendon McCullum admits gulf in class
New Zealand captain Brendon McCullum admitted that England exposed a gulf in class between the two teams at Headingley.
Last Updated: 28/05/13 10:40pm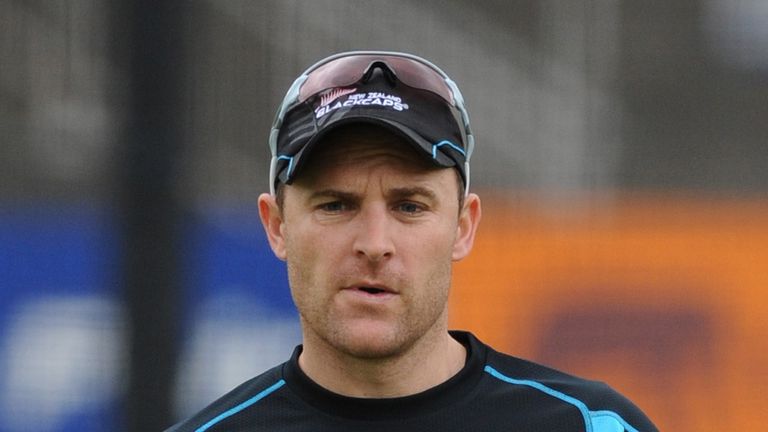 England claimed a 2-0 series victory over the Black Caps with a comprehensive 247-run win at Headingley, to head off into their Ashes battle later this summer in fine form.
Some Yorkshire summer weather almost helped New Zealand scrape a draw, but even with skipper Alastair Cook's cautious declaration England still had enough time to get the victory.
McCullum's men pushed England hard in the first Test before their second innings collapse, and he admitted that there was a big gap in class between the two sides.
"The gulf between the two teams was exposed in this Test," said McCullum.
"We certainly had the bowling attack where we knew we could take English wickets and it was a matter of us being able to produce the runs that were required.
"I think it was a combination between high-class bowling from the England bowlers and also our boys just struggled a touch with the bat to get that high score that was required.
Step backwards
"We've seen some strides forward in the last little while and whilst this a step backwards, if we can stick together we've got the making of an excellent cricket team."
Paceman Tim Southee, the Black Caps' player of the series with 12 wickets at an average of 19.58, agreed that the bowling attack in particular was shaping up nicely.
"We get on well and we're all still pretty young, so hopefully it's something we can work with for the future," he said.
"It's been good, bowling with the Duke ball is a lot nicer than the Kookaburra, it's good to see it swinging.
"The batters are trying and their day will come as well, hopefully we can get it together and keep improving as a Test side."