South Africa captain Graeme Smith ready for "big challenge" against Australia
South Africa skipper Graeme Smith is hoping to take inspiration from his side's famous 2008-09 victory Down Under.
Last Updated: 29/10/12 12:27pm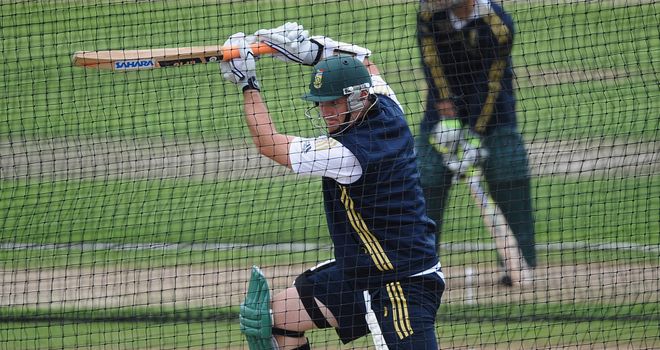 Smith led the Proteas to a 2-1 win four years ago and will be hoping for a similar outcome when they face Michael Clarke's men in Brisbane, Adelaide and Perth in November-December.
"We understand that this is a big challenge for us, coming to Australia again and to win," Smith said.
"To beat Australia in those stadiums (four years ago) and in those environments was something I don't think South Africans had dreamt of in a very long time.
"We certainly took a lot out of that. Probably took us a little bit of time for us to recover from those highs.
"But since that return leg from Australia, we've been pretty steady and consistent in our performances and maybe that was the stepping stone to a lot of the success that we've had."
South Africa leapfrogged England to the summit of the ICC Test rankings with an impressive series victory earlier this year and have not lost a Test series away from home since going down 2-0 to Sri Lanka in 2006.
"Every Australia-South Africa Test matches are on knife edges, so you can't afford to relax," Smith added.
"Obviously winning here four years ago certainly helps in the self-belief factor, knowing that you've overcome a hurdle before. Winning in someone else's backyard, it's a tough thing to do and that challenge is something that excites us."