Allan Donald says South Africa's current pace attack is 'as good as it gets'
South Africa bowling coach Allan Donald believes the country's current pace attack is the best they have produced.
Last Updated: 30/10/12 5:17pm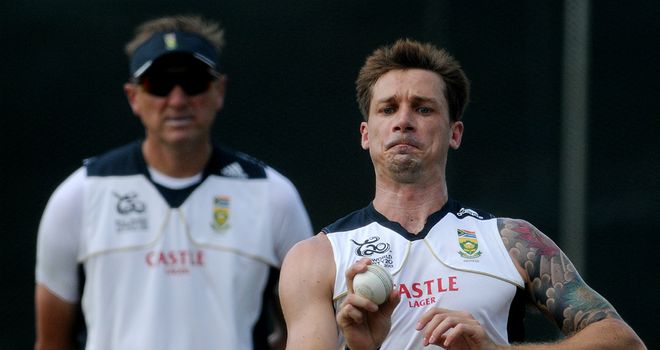 Former paceman Donald formed part of a formidable line-up when he ran in alongside Shaun Pollock and Fanie de Villiers in the latter part of the last century.
But he believes the current trio of Vernon Philander, Morne Morkel and Dale Steyn trumps all others.
"I'm not just saying that, because I was part of an attack with Shaun Pollock and myself and a few others," Donald said at the Sydney Cricket Ground.
"I say humbly and respectfully, I think this is as good as it gets."
Steyn and Philander are ranked the top two Test bowlers in the world and have been ably supported by Morkel, with his unpredictable pace and bounce.
"They've been bowling together for quite some time, which is nice, so momentum's been built over the last couple of years," said Donald.
"It's nice to have a group of guys that know what they're about."
South Africa took part in their first training session of their Australian tour on Tuesday, but veteran Jacques Kallis ('flu) didn't take part. Neither did Morkel, as he only arrived in Sydney on Tuesday after taking part in the Champions League Twenty20.
Wicketkeeper AB de Villiers showed no signs of his back injury during the workout and Donald expects him to play in the opening warm-up match against Australia A, starting at the SCG on Friday.