Coach Dav Whatmore accepts South African attack was too strong
Pakistan coach Dav Whatmore hails South African attack after tourists are bowled out for 49 in Johannesburg
Last Updated: 03/02/13 9:58am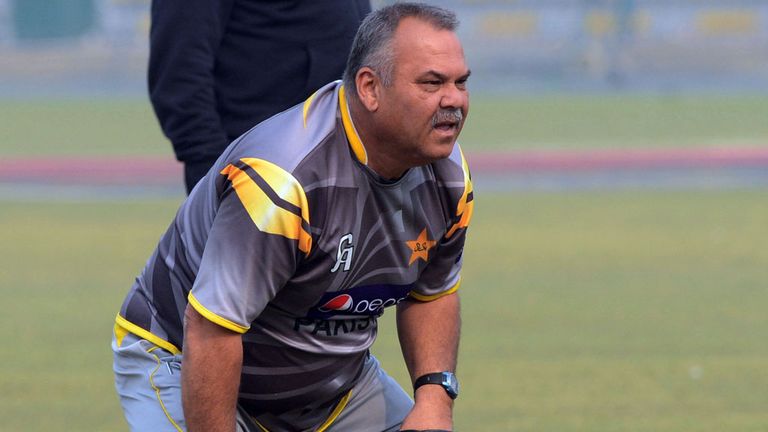 The innings lasted just 29.1 overs, with only two visiting batsmen reaching double digits as the hosts took complete control in Johannesburg.
Dale Steyn claimed 6-8 in 49 deliveries and, by close, South Africa had moved 411 runs ahead with seven second innings wickets remaining.
Whatmore said: "I have never seen two hours of such relentless attack, it was incredible pace bowling.
"Most of our batsmen were out to terrific balls. I think we scored something like 34 runs in the first session? It is unheard of."
As for Steyn, Whatmore added: "His pace and skill on this pitch is what makes him so special.
"I am obviously unhappy with the result of today but there were reasons for it. It was incredible bowling."