South Africa spinner Johan Botha cleared after tests on suspect action
South Africa spinner Johan Botha has had his suspect bowling action cleared following testing in Australia.
Last Updated: 23/10/13 8:54am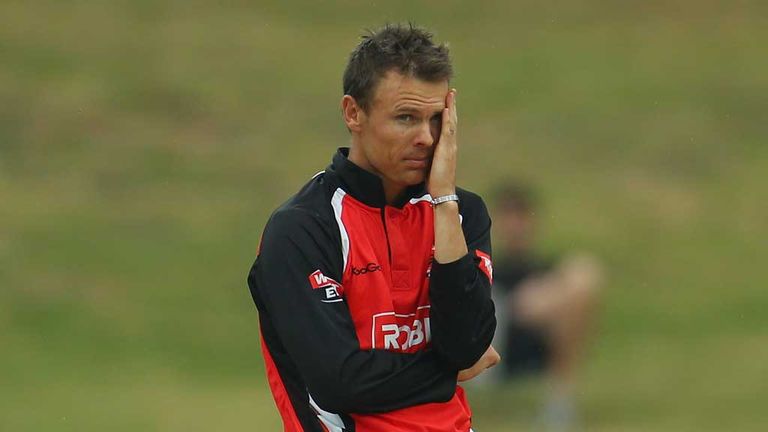 The 31-year-old was reported after playing for South Australia earlier this year and ordered to undergo biomechanical analysis on his action.
Officials at the Australian Institute of Sport last week watched Botha bowl his off-break, quicker ball and "flicker ball" in front of a 20-camera system recording at 250 frames per second.
A Cricket Australia statement read: "The testing found that Botha's action for all deliveries is under, or equal to, the allowable elbow extension of 15 degrees, with an average extension of nine degrees."
CA senior manager for cricket operations Sean Cary added: "The process for dealing with these matters is an international standard testing procedure.
"The bowling action in question has been assessed and we accept the results from the testing. Johan is free to continue playing for South Australia and Adelaide Strikers."
Botha had been cited by umpires Simon Fry, Michael Graeme-Smith and Geoff Joshua following the Ryobi Cup match between South Australia and Victoria at Bankstown Oval on Friday 4 October.
It is the third time in his career he has been reported for a suspected illegal action.
He has been allowed to return to bowling on each occasion, although his doosra was ruled illegal after tests conducted in April 2009 found an average elbow extension of 26.7 degrees.
After being given his latest all-clear, the South African was immediately pressed back into action for the Redbacks in their Ryobi Cup clash with the New South Wales Blues at the Drummoyne Oval in Sydney.