South Africa batsman Graeme Smith to miss rest of one-day international series against Pakistan
South Africa batsman Graeme Smith will miss the rest of the one-day international series against Pakistan.
Last Updated: 06/11/13 12:25pm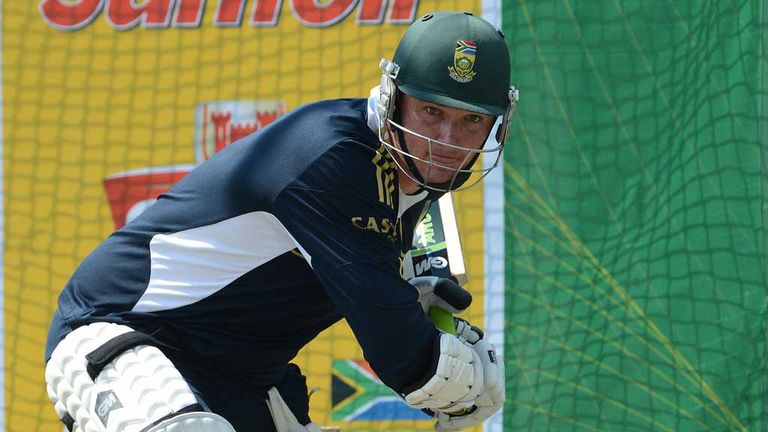 Smith, 32, was hit on the right temple on the second day of the second Test against Pakistan last month by a Mohammed Irfan bouncer during his epic innings of 234.
He managed to play in the first two games of the five-match ODI series - scoring 20 and 14 - but was withdrawn before the third match in Abu Dhabi on Wednesday.
South Africa team manager Dr Mohammed Moosajee said: "Graeme was symptom free after the blow except for a mild headache and tests at the time allowed him to continue playing.
"However, seven days post-injury, during the second ODI in Dubai he started complaining of blurred vision which progressed to dizziness, unsteadiness on his feet and difficulty focusing.
"The MRI scan was clear, however it is in keeping with the assessment of post-concussion syndrome, which is usually a clinical diagnosis.
"Post-concussion syndrome can be described as a collection of symptoms that some people develop after they have experienced a minor traumatic brain injury otherwise known as concussion.
"Graeme will leave the tour on Thursday, and has been advised a rest period of at least two weeks by the medical team. He will continuously be monitored in the interim."