Shaun Marsh pleased with century in 'worthwhile' rout of Scotland
Australia opener Shaun Marsh does not feel their 200-run win over Scotland was a waste of time.
Last Updated: 03/09/13 7:57pm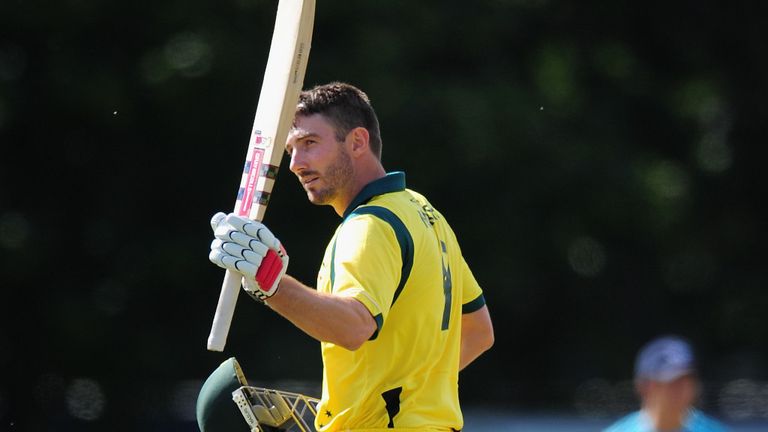 While England were being seriously tested by Ireland, the Australians warmed up for the one-day series against their Ashes rivals in a match that was one-sided from the opening overs.
Marsh (151) and Aaron Finch (148) put on 246 to smash the Australia record for an opening stand, and they ended up scoring 362-3, the highest 50-over total Scotland has conceded.
But Marsh dismissed suggestions they were not challenged, as he said: "It wasn't easy out there. It was a tricky wicket, they bowled well and I had to work hard.
"It was definitely a worthwhile exercise - 100 per cent. The boys got time out in the middle, the bowlers bowled well and it was a great spectacle. It's great to come up to a lovely place like Edinburgh.
"The boys have really enjoyed it."
Scotland captain Preston Mommsen conceded his side had a bad day and hopes for much better when they face Ireland in two massive matches this weekend - they need to win both to have a chance of automatic qualification for the World Cup.
"We have got to look beyond this match and accept the result," he said. "We can still take a lot of confidence into the Irish games.
"We need some perspective on this match. We are still an associate cricketing nation and Ireland are too. The two games over there are our main focus and count for more.
"That is the real acid test for us to see exactly where we are. They have been nudging ahead in recent years but we still believe we are strong enough to take them down."