New Zealander Grant Bradburn is new head coach of Scotland
Grant Bradburn has been appointed the new head coach of Scotland's national cricket team.
Last Updated: 28/04/14 1:16pm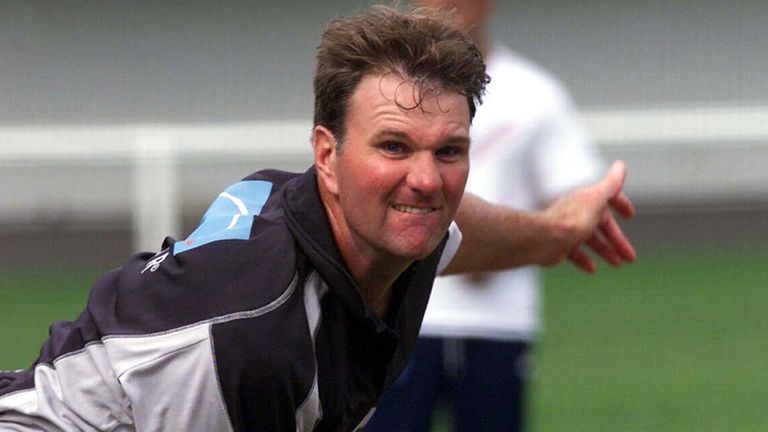 The 47-year-old played seven Tests and 11 ODIs during an 11-year international career for New Zealand and will take up his role with Scotland on July 1.
Back in his home country, Bradburn led Northern Knights to first-class and one-day titles during a five-year spell as coach and he has also coached the Cook Islands.
In a statement he said: "This is a fantastic opportunity to work with players and staff at Cricket Scotland and I am thrilled at the prospect of working with a nation trying so hard to build on recent success.
"As a coach, this presents a great opportunity to add value, while building depth with healthy competition for Scottish representation.
"The Scotland team have performed well by qualifying for the 2015 World Cup which will be played in New Zealand and Australia at venues that I am very familiar with.
"With my appointment through to the end of 2017, I will focus sharply on continuing Scotland's progress towards being a leading force in world cricket."
Assistant
The former off-spinner and lower-order batsman will be assisted by Craig Wright who will also take charge of Cricket Scotland's elite player development programme.
Wright and Paul Collingwood jointly led Scotland to the 2015 World Cup finals earlier this year after taking over from Pete Steindl on an interim basis.
Bradburn will be in attendance for the one-day international against England on May 9 for which Wright will be in charge.
Cricket Scotland has also reorganised Andy Tennant's role from head of performance to director of cricket.
Tennant said: "We are delighted that we have been able to attract a coach of Grant's ability and pedigree to head up our national team programme.
"During the recruitment process Grant was able to show the vision, foresight and attributes we were looking for to drive our Scotland national team through the World Cup and onwards to the next Intercontinental Cup and WCL cycles.
"He has an exceptional track record of producing international cricketers and is used to working in similar environments to the one he will find in Scotland."
And Bradburn will be further assisted by Toby Bailey (fielding and performance analyst) and Simon Smith (strength and conditioning).