Champions Trophy: Sri Lanka skipper Angelo Mathews in confident mood
Sri Lanka skipper Angelo Mathews is confident his side will perform well in the ICC Champions Trophy.
Last Updated: 28/05/13 2:46pm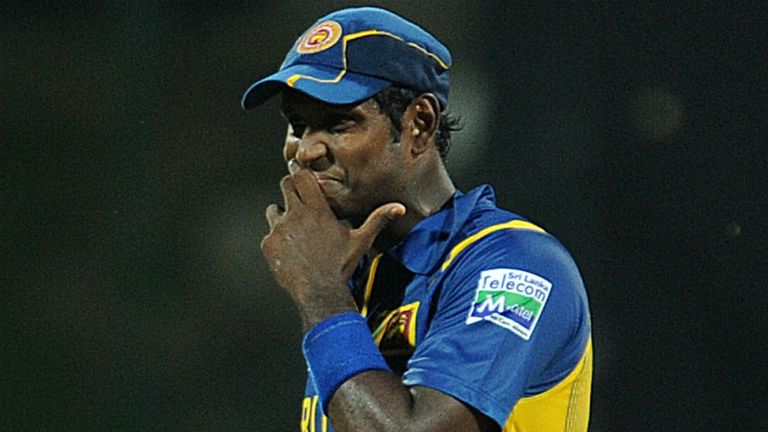 Mathews and his international team-mates have underperformed in the IPL, with Mathews himself stepping down as captain of Pune Warriors.
Sri Lanka must now acclimatise to conditions in Champions Trophy host nation England but with his side having reached four of the last six finals, Mathews remains upbeat over their chances of success.
"It's not even a concern when it comes to a tournament like this because they've been here, they've done it, and I have the confidence in them," he said.
"I'm really proud to have these guys in my team because I can get a lot of information and help. There has been a little bit of doubt - people keep saying that the boys are in India haven't had good preparation.
"But I want to write it off because we are professionals and we need to get prepared for this kind of tournament because it's a huge event for everyone, personally and as a team.
"I think we've done our preparation as a team and individually."
Sri Lanka are in Birmingham for three practice matches against Pakistan, India and the West Indies at Edgbaston before moving on to Cardiff for the tournament proper.
New Zealand will be their first opponents before they take on England and Australia in their other two group matches at The Oval and Mathews admitted they will be challenging matches.
"Australia and New Zealand - they're quite used to the conditions, especially in England, and with the two new balls, it's going to be tough," he added.
"But I think our boys are up for the challenge and if we want to go far in the tournament, I think we've got to beat all the teams that come our way.
"I think at this point our main objective is to try to get to the semi-finals, but I think that's too far ahead. We need to try to take one game at a time and try and win those."