Kumar Sangakkara and Mahela Jayawardene in dispute with Sri Lanka Cricket officials
Kumar Sangakkara and Mahela Jayawardene are set to be disciplined for their criticism of Sri Lanka Cricket officials.
Last Updated: 22/04/14 4:57pm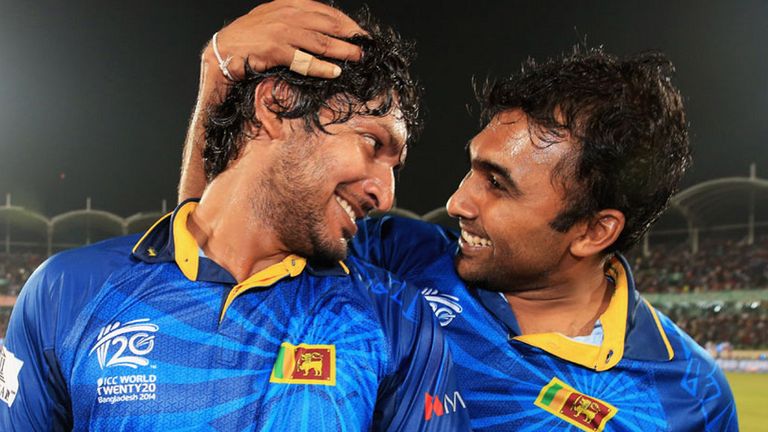 The SLC board were angered that the veteran pair hinted at retirement from Twenty20 internationals to the media without first informing the board.
Sangakkara and Jayawardene insisted they never actually confirmed their plans to quit the shortest format of the game following the ICC World Twenty20 in Bangladesh.
The pair were quizzed about their futures by reporters after their return to Sri Lanka from Bangladesh, where they paraded the World Twenty20 trophy following their victory over India in the final.
Both played key roles in the final, with Sangakkara's half-century earning him the man of the match award.
They are alleged to have told reporters that the match was their last in the Twenty20 format, but they insisted they did not mention retirement.
But SLC secretary Nishantha Ranatunga and chief executive Ashley de Silva hit out at Sangakkara and Jayawardene in the media before receiving their letters of resignation from the Twenty20 team.
The players claimed the criticism was unjust and slammed their treatment from the SLC board.
A statement released by SLC on Tuesday read: "The Executive Committee which met last evening has decided to refer the unsubstantiated statements made by Mahela Jayawardene and Kumar Sangakkara at the Press Conference held at the Airport on the 8th of April 2014, to the Disciplinary Committee for their views and recommendations."