England v Sri Lanka: Chris Adams says confidence is high in tourists' camp
Last Updated: 10/06/14 3:29pm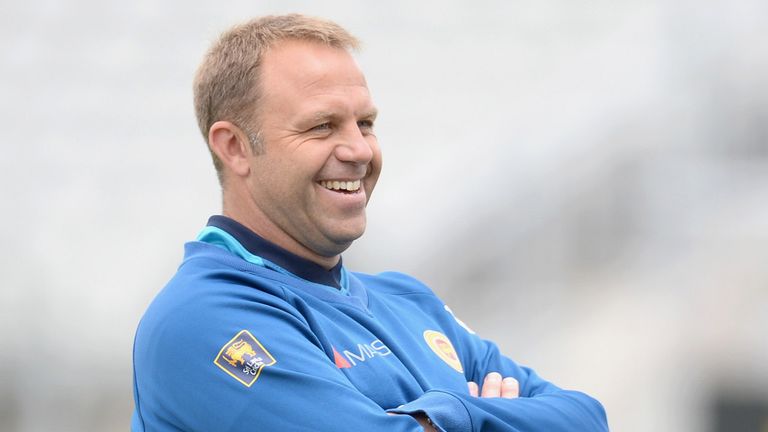 Sri Lanka consultant coach Chris Adams says confidence is sky high in the tourists' camp ahead of the Test series against England.
The former Surrey coach has been brought in to assist new interim coach Marvan Atapattu in England, with the side in a rich vein form in the shorter versions of the game.
Victories in the Asia Cup in March and the World Twenty20 tournament in April were followed up by a 3-2 win over England in the ODIs, and Adams says the squad are ready to return to the five-day game for the first time since February.
"They're in very good shape, confidence is high off the back of some very good wins in the winter," he told Sky Sports News.
"England is always a very tough place for Sri Lanka to come and win but win they've done, albeit in a very tight series."
Adams said his role was to help a new coaching team get to grips with the specific demands of touring England.
"I have a widespread role, to support the coaching staff and the head coach in their decision-making and making sure preparation is as good as it can be," he said.
"My role is to give as much information as I can and support Marvan who's had a great first tour as head coach
"And I'm also an extra pair of hands on deck. It's been a great experience for me – I was fortunate enough to play 10 games for England but to get the chance to coach at international level is a great privilege and I've loved every minute of it.
"Working with the likes of Sangakkara and Jayawardene is a great opportunity to spend some quality time in the nets with quality players so I'll go away from the experience having learned an awful lot."