Mushfiqur Rahim regrets decision to resign as Bangladesh captain
Mushfiqur Rahim has admitted he made a mistake in standing down as captain of Bangladesh.
Last Updated: 13/05/13 10:50am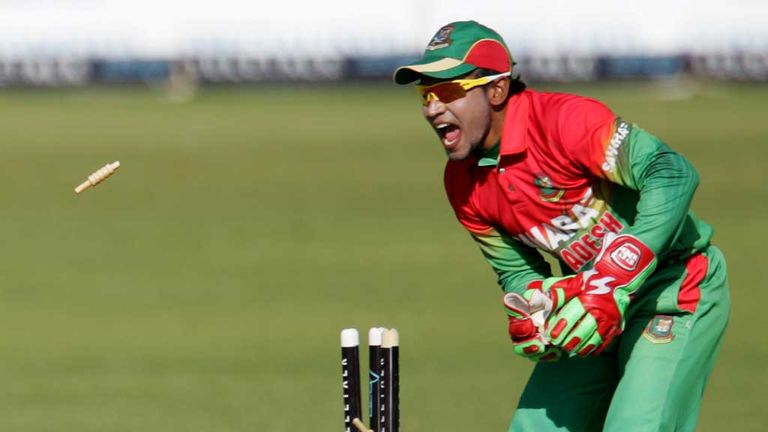 Following the one-day series defeat to Zimbabwe last week, the wicketkeeper announced his resignation as captain due to concerns over a dip in his own form.
He stayed on to lead Bangladesh in two Twenty20 clashes with Zimbabwe, scoring 28 and 17, but Mushfiqur has now conceded he should have consulted the BCB before quitting as skipper.
"After resigning I have realised that I should have discussed the matter with the BCB, who have made me the captain," Mushfiqur told ESPN Cricinfo.
"It was my mistake. People from the BCB have told me that we will hold discussions when I am back. I have let them know my decision, now it's for them to decide.
"I have taken the decision emotionally. It was a wrong decision on my part. No player should back out in such a time. I should have been encouraging everyone, but I ended up doing just the opposite. I have now realised my mistake."
Mushfiqur conceded the frustration of the ODI results against Zimbabwe led him to a decision he now regrets.
"Losing to them didn't go down well with me," he added. "We are upset, because we had expected a much better result.
"A few things didn't go our way, plus we made some mistakes. We should have won the last ODI, which was disappointing.
"We should have conducted ourselves better in the field, cooler heads were missing. There's a lot to learn from tours like this."