Cricket Expert & Columnist
West Indies v England: Bubbly Dwayne Bravo perfect captain for hosts
Mikey feels Samuels and Rampaul could play key roles in the ODI series, too
Last Updated: 27/02/14 2:43pm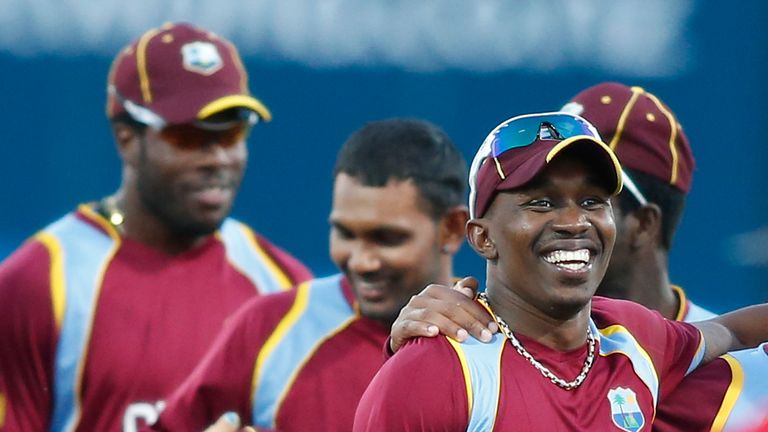 He has been the most explosive batsman in the side for quite some time, gets runs very quickly, and can set up his team's innings perfectly if he comes off at the top of the order.
However, West Indies will also be shorn of Kemar Roach and Kieron Pollard.
I think they can deal without Roach's pacey deliveries in limited-overs cricket because the main aim is to bowl defensively, but if they are chasing big totals they will really feel the absence of the powerful Pollard.
Marlon Samuels will more than likely bat at number three or four and as the class batsman in the side it is up to him and, to a lesser extent, Darren Bravo to get lots of runs.
Samuels was a bit scratchy in the recent games with Ireland but he showed when he toured in England in 2012 - he scored three fifties and a century in the Test series - how good a player he can be and he needs to kick on now.
Vital
If he gets runs, West Indies will have a greater chance of success but they are also blessed with a very good captain in the shape of Dwayne Bravo, who took over the one-day reins from Darren Sammy last year.
Bravo is vital for the team with bat, ball and in the field, but his impact should not diminish by being in charge in the limited-overs format in the way it might be in Test matches.
Dwayne is a very different character to Gayle and is much more in the Sammy mould as a captain.
When Gayle was leading the side you sometimes had to ask who the captain was because he was very laidback, but Bravo is very visible and will be chirping and buzzing around.
I haven't seen too much of the West Indies recently but I get the impression that they guys love co-operating with Dwayne and really respect him as their leader which means he gets a lot from the team.
Wickets
Bravo will be able to call upon 6ft 7in paceman Jason Holder in this series, someone who is a lot taller than the seamers West Indies have been using over the last few years.
One would hope Holder will get stronger because he is not overly fast at the moment but with a frame like that he should be able to generate more pace the bigger he gets.
I see the experienced Ravi Rampual being the key seamer for West Indies, despite the fact he is neither the quickest or fittest bowler around, because he has this knack of getting an early wicket.
Spinner Sunil Narine is a wonderful bowler in the shorter format of the game, too; not many batsman can read him and he is very effective when opposition sides are chasing runs and do not have an opportunity to sit back.
England have endured a very disappointing winter but West Indies cannot become too concerned with that and must focus on their own game and what they do best.
There will be many changes to the England team and young, hungry players who want to make a name themselves so it will not be easy for Bravo's side by any stretch of the imagination.
From my perspective, though, I hope their best is good enough.