England's first Test options still open in India, says Bob Willis
How should England balance their side for the first Test in India? Bob Willis has his say...
Last Updated: 07/11/12 3:10pm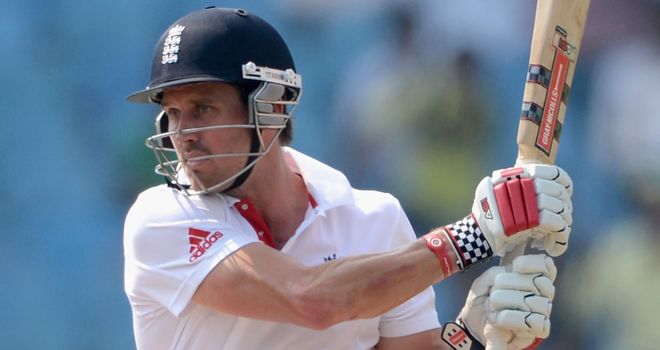 Although neither India A nor the somewhat weak Mumbai A side selected what you might call top-class spin bowlers - a deliberate ploy to prevent England getting any feelers ahead of the first Test - the tourists have started solidly enough.
Inevitably, with just the three-day game against India in Ahmedabad left before next week's first Test, thoughts are focused on how best to balance the side.
The vibes I'm getting are that Nick Compton will get the nod over Joe Root at the top of the order to begin with. After a couple of early setbacks, Compton looked fairly assured in the second innings against Mumbai A and at present is in pole position to make his Test debut.
Personally, I'd prefer to see Jonathan Trott promoted to opener (even if he himself has all but ruled it out) but with Ian Bell due to return home on paternity leave mid-tour, the selectors appear keen to throw at least one rookie in from the start.
Experience
I don't suppose there will be massive crowds at any of the Tests but nevertheless India is a daunting prospect for anybody who plays, let alone a debutant.
Compton is a mature cricketer and clearly the selectors have given him a vote of confidence after a pretty dramatic season with the bat for Somerset, but it's a different kettle of fish going out to India in your first Test.
Generally you'll find that only two or three people in the batting order get runs over there at a time. On my first tour in 76/77 it was Dennis Amiss, Tony Greig and Alan Knott - all of whom had gained valuable experience from playing in India in 72/73.
So it's tough to ask a rookie to go in and score heavily; that said, Alastair Cook scored a hundred in his first Test in India, so it can be done.
Policy
The selectors will have something of a batting headache if they do go with Compton because there simply isn't room for all those batters pressing a claim.
With Kevin Pietersen coming back into the fold and Samit Patel - who has made a decent contribution so far - playing as the second spinner, quite a few are going to miss out if England play Graeme Swann and three seamers beneath Patel.
At the top of the list is Eoin Morgan, who the selectors must see as a Test player as they gave him a full contract, and Jonny Bairstow who made a case for himself with that hundred against Mumbai A.
Opening up with the experience of Trott rather than Compton would enable the selectors to get one of those guys in, but I don't think that's what England will do.
Alternatively they could always go with the extra batsmen and only play two seamers - plus Swann and Patel (but not Monty Panesar) - and fiddle some overs from Trott and Pietersen, but I don't think it's a particularly attacking policy.
Far better to trust your frontline batsmen to get the runs and give yourself as many options as possible to get 20 wickets, because that's what wins you Test matches.
The current injuries to Steven Finn and Stuart Broad, which mean they are out of the final warm-up game, are all the more untimely because the seamers will be expected to get through a fair amount of work in fairly adverse conditions.
Finn's form in the 2011 one-day series in India suggested that he might be able to cause an upset with his pace and bounce - even on bland pitches.
To my mind captain Alastair Cook needs four bowlers plus Patel. The next few days - and how Finn and Broad respond to treatment - could either make that selection straightforward or very difficult.