Joe Root is a future England captain, says Bob Willis
Bob Willis says the initials FEC - Future England Captain - sit comfortably after Joe Root's name.
Last Updated: 09/05/13 11:03am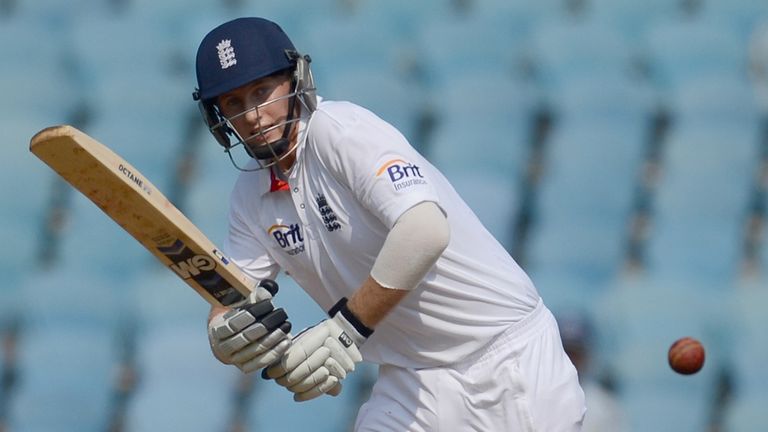 That said there will be a lot of interest in how Joe Root performs as skipper when he leads the England Lions out for this week's four-day match against New Zealand at Grace Road.
Root, 22, is but four Tests into what promises to be an excellent career but I think the initials FEC - Future England Captain - sit comfortably after his name and so, it would seem, do the selectors.
One would expect his career to go from strength to strength and I'm sure that he'd be very much a future candidate. The fact that the selectors have picked such a young guy to captain the Lions is an illustration of that point.
I don't think it is premature to give him the Lions captaincy; like Cook, he is not going to get a lot of experience captaining in county cricket because he'll rarely be on that stage so it's important to seize every opportunity.
I'm sure Root's Lions will take this match very seriously - Ashley Giles will remind them how England were stopped in their tracks in Queenstown when they lost to a New Zealand XI before the first Test in Dunedin.
I hope the Lions can help the senior side along and give New Zealand a bit of payback.
Opportunities
This is a Lions side packed with players with a point to prove - none more so than Ravi Bopara.
The selectors clearly think he still has got something about him even if he has struggled in first-class cricket for a while.
Bopara's been included in the Champions Trophy squad and it would appear that they haven't closed the door on him for Test match selection, either.
I think the sands of time have gone through the hour-glass as far as he's concerned; for me the likes of Varun Chopra, Jos Buttler, James Taylor and Jonny Bairstow are all in front of him in the queue now when it comes to Test match reckoning. But let's see how the summer pans out.
Taylor didn't get many opportunities - two Tests against South Africa was his lot last season and then that was that; but he, like all aspiring England Test players, needs to get runs in county cricket AND bat high up the order, which Taylor is doing now.
Counties are increasingly alive to the fact that potential England batsmen have got to bat right at the top of the order in county cricket because the re-introduction of the heavy roller means that pitches are now batsman-friendly again.
Moreover, the new fielding restrictions in the one-day game mean that bowlers are going to have a real tough time of it.
Attributes
Middlesex were appalling with the ball in their televised YB40 game at Lord's on Monday and Toby Roland-Jones, also on Lions duty this week, was certainly their standout performer.
He's got a very good, controlled run up and he's got pace. I'd like to see him accelerate a little bit more in his run up but he's very much a bowler in the mould of Steven Finn and I'm sure Gus Fraser will get him working hard and concentrating on pitching the ball up and finding movement.
Bowling at Lord's is never easy so those attributes are essential and it should be a good nursery ground for him.
Playing for the Lions, though, should be a big step up because New Zealand are very much an improving side led by an inspirational captain in Brendon McCullum.
While their top order - McCullum and Kane Williamson aside - may struggle in English conditions, recent scores suggest that the Test pitches at Lord's and Headingley will be pretty flat.
Bruce Martin is a steady performer, while their seam attack is strong. Tim Southee and Trent Boult are both a threat if the ball swings, while Doug Bracewell has got plenty of pace and Neil Wagner will run in all day for you. He's an excellent team man.
To my mind, New Zealand are stronger in bowling than batting but if the likes of Ross Taylor, McCullum and Williamson get in then they will be capable of scoring decent runs.
This is a great opportunity for England's young guns to show what they can do in what should be an excellent test.