The Ashes: Bob Willis says Michael Clarke must bat at number three
Bob Willis says Australia must reposition Michael Clarke and Shane Watson to ignite their Ashes campaign.
By Bob Willis
Last Updated: 23/07/13 6:53pm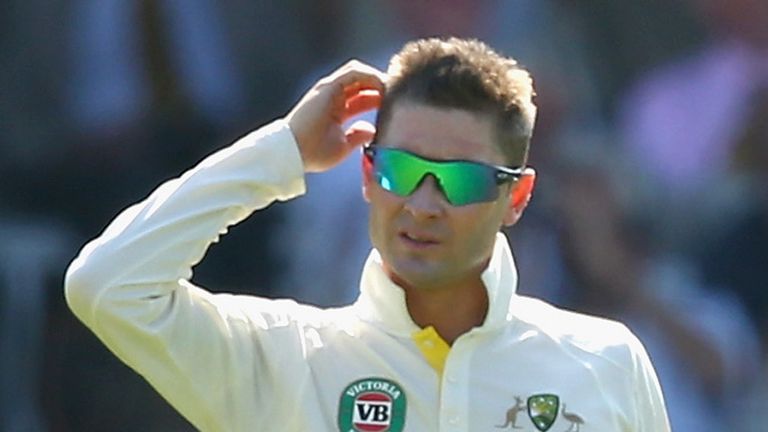 But I think they can make a few changes that would make them a stronger side and, first and foremost, they need their best player, Michael Clarke, to bat at number three.
It's a perfect position for Clarke; if he is in for the second delivery of the match, he has the technique to fend off the new ball, while if he comes in at 150-1, he has the ability to dominate proceedings and put the opposition out of the game.
There is no point in him entering the fray at 30-3 every time as the damage has already been done.
Clarke is having a testing time in the field at the moment with a fairly inexperienced bowling attack - Peter Siddle apart - and probably needs time to get in the zone to bat.
But if Alastair Cook can do it and open the innings, I don't see why the Australia captain can't come in at number three.
Replicating
I would also push Shane Watson down into the middle order as he can't keep playing across the line and replicating this plum lbw dismissal against the newer ball - Saturday was the 10th time in 19 Ashes innings he has been out in that manner.
That suggests Watson does not have the technique of an opening batsman but he is a quality, valuable player and if he batted lower down he may also be able to bowl more overs of his trusty medium pace.
Phil Hughes should then open with Chris Rogers as it is clear that he does not enjoy coming in and playing against spin and reverse swing, and having got over his troubles with short bowling, which shell-shocked him earlier in his career, he would be better off against a newer ball.
In terms of the bowling, I would bring in Nathan Lyon and Jackson Bird for the third Test.
Lyon is not a patch on Graeme Swann but he has a pretty good Test record, taking 76 wickets at 33 and becoming the fastest finger spinner to 50 wickets in Australia's history, and is a much better bowler than Ashton Agar.
He didn't do too badly in India on turning pitches, either, and all of the tracks for the remainder of this series are going to turn - there will be big turn at Old Trafford because of the abrasive nature of the pitch - so he looks like a good bet.
As for fast bowler Bird, he is something a little bit different and I reckon he could bowl economically and generate a bit of bounce at Old Trafford, so I would be inclined to go with him instead of recalling Mitchell Starc, who played in the first Test at Trent Bridge.
Swashbuckling
Andrew Strauss and Michael Atherton, meanwhile, delivered a masterclass on how to open the batting during last week's Test at Lord's but I have to say that the best openers I ever faced were Gordon Greenidge and Desmond Haynes.
The West Indies duo had terrific defence against the new ball and, once they'd played themselves in, the ability to take the attack to their opponents and play in a swashbuckling, Caribbean style. They must be one of the most productive pairings of all time.
The keys to opening, though, are to have a rock-solid temperament and the talent to absorb pressure - it is not as easy as Joe Root is making it look - and only a few out-and-out smackers (Virender Sehwag comes to mind) have succeeded in that position.
I don't think an opening bowler has to be quite as mind-focussed as an opening batsman, but you don't want to be wasting the new ball, so you do need to use your brain when trying to take opposition wickets.
You have to think about what you are doing, adapt to conditions, and work out whether a batsman is primarily a front-foot or back-foot player and adjust your length accordingly.
Test cricket is a thinking man's game and not many unintelligent people have prospered in it.
Catch the third Test between England and Australia, live on Sky Sports Ashes HD from 10am on Thursday, August 1.