Cricket Expert & Columnist
Bob Willis previews the second Test between South Africa and Australia in Port Elizabeth
Australia can claim to be the best side in the world if they beat South Africa this week, says Bob Willis.
Last Updated: 01/03/14 11:23am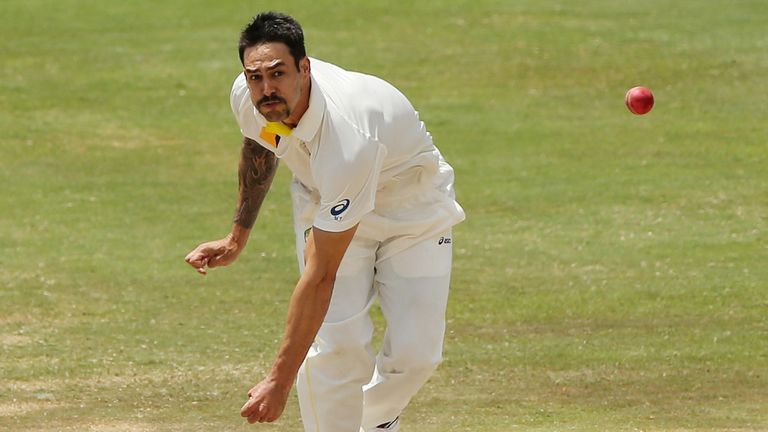 The rankings, obviously, will not say that because South Africa are so far ahead but clearly if you go to South Africa and beat them on their own turf, you can claim to be the best. If they manage to win this series, Australia will be just that.
A bit like England during the Ashes, South Africa have to find some way of combating Mitchell Johnson, and indeed the other Australian bowlers, if they are to find a way back into this series.
Johnson is clearly the best bowler in the world at the moment, by some distance. I don't think Dale Steyn was feeling that well during the early stages of that first Test at Centurion and there were one or two injuries in the South Africa side.
But Johnson clearly out-bowled Steyn, who is more of a pitch-up bowler with late outswing. Morne Morkel is more of a Johnson-type bowler but he got his lengths wrong - too short or too full - in the first Test.
You go back to the mid-1970s to early-1980s with Dennis Lillee and Jeff Thomson, as well as the West Indies quick bowlers, and it is very difficult and unpleasant to face a quick like Johnson. There are not many people that can do it. It would be interesting to see the Australian batsmen up against their own attack!
Handful
South Africa have either got to try to play Johnson like AB De Villiers did, or get out of the way! As Hashim Amla and Ryan McLaren found out it is not that easy to get out of the way when he gets the ball to bounce from such a short length. A pitch with more even and a lower bounce, which is what we are expecting this week, should make life a bit easier.
Historically it is a very flat pitch at Port Elizabeth with a little bit of help for spin later on but South Africa's strength is in their seam bowling rather than their spinners.
I would have thought they would want a slow, seaming pitch but Johnson destroyed England on a flat Adelaide pitch so South Africa have got to improve their technique against him somehow. As England found out it is very hard indeed. Johnson is a real handful and it is not something most sides can turn around overnight.
The groundsman said on Tuesday that he has left the grass on the pitch and was waiting to talk to the South African camp about how much they want left on. Normally it is a pretty good Test surface. I would have thought that Steyn, Johnson and Vernon Philander will be the key bowlers.
Graham Smith, Amla and De Villiers are the key to the South Africa batting line up. Alviro Petersen and Faf du Plessis are not top-class players and then you are into the lower middle order after that, so it has to be their senior players to get the bulk of their runs. You just don't replace Jacques Kallis overnight.
Bright future
I was very impressed with Shaun Marsh, who scored 148 and 44, and Steven Smith in the first Test. Their partnership was quite exceptional because they both played like De Villiers played - either fully forward or fully back. They were never caught halfway or shuffling across the crease.
I also thought Alex Doolan did well at number three. If England threw a guy in at number three and he did that well, they would be very, very happy. That will have given the Australian batting unit a lot of confidence.
Darren Lehmann has clearly done a terrific job for Australia. He has made the dressing room a much happier place he works the players hard, there is no doubt about that, but he also relaxes with them. He is also very encouraging of them to stick together and have a beer together.
I think he has created a much happier environment for the players and the players are thriving on that and responding to him. He has done an excellent job. England need to appoint somebody who makes sure they enjoy their cricket.
If Australia can keep their bowlers fit they can certainly continue this upsurge in form. Sooner rather than later they need to find a replacement for Chris Rodgers; he is not going to be around for that long, but most of the other players have got time on their side. I think the future looks pretty bright for them.
As for this Test, I am expecting South Africa to battle back a bit but with the momentum from that first Test win, I would make Australia favourites to take the series - and be seen as the best in the world.