Why bash Bopara?
Bumble is staggered by the criticism of Ravi Bopara, as he looks ahead to the series with Australia.
Last Updated: 28/06/12 9:11am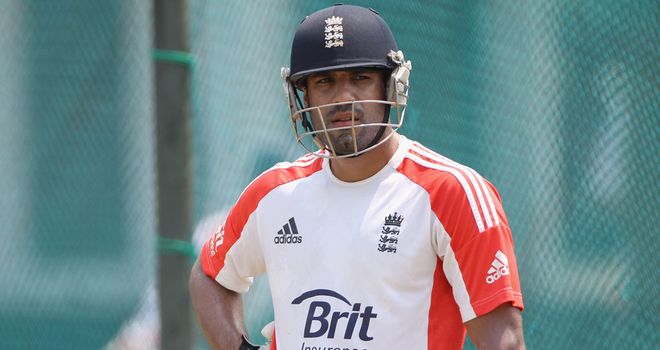 If you hear people saying that Australia shouldn't be here outside an Ashes year then just look at the crowds for these matches. The grounds will be full.
People are telling you: "Thank-you, we'll pay to go and watch that." If people didn't think it would be any good they wouldn't come.
I think this will be a very close series between two excellent teams. There's a lot of youth in the Australia ranks, particularly in the bowling with Pat Cummins and James Pattinson.
But there's also a few familiar names in Michael Clarke, David Hussey, and Shane Watson, who is a wonderful cricketer. David Warner is a real basher and watch out for the wicketkeeper Mathew Wade because he's handy with the bat.
England's post-KP one-day side did very well against the West Indies. I thought they'd be a really good 50-over team, but they didn't really figure, and I think we'll see more of a contest against Australia.
Anybody could have picked England's 14-man squad and they seem to have moved on very well following the retirement of Kevin Pietersen. We'll see just how far they've come in a few weeks' time.
If you ever ask Glenn McGrath to predict the outcome of an England v Australia series he'll say 5-0 to Australia every time... even if it's a three-match series!
So I'm going the other way, but I'm a bit more modest. I'll say 4-1 England (knowing that I'm usually wrong).
Backing Bopara
We saw a real announcement from Alex Hales as he scored 99 against West Indies in Sunday's t20 international, but I was staggered by the criticism Ravi Bopara has been getting.
Folks on Twitter were saying he wasn't scoring fast enough, but I thought he played brilliantly. He was playing for the other guy; Hales was going like a train and the partnership was rocketing along.
Bopara is a cracking player. He's got all the ingredients and while I don't know the lad, I wonder if he's had a few self-doubts in the past about whether or not he should be there.
Sometimes players are a little bit vulnerable, but he should be there and he needs to have the mental strength to believe he's good enough.
He's a great one-day player and he's certainly a candidate for the Test team. I think he has gone past Eoin Morgan and it's between him and Jonny Bairstow for that number six batting spot in the five-day side.
He gets a lot of stick and it seems that some people are easy targets. Kevin Pietersen got loads of flak over the years and it seems to shift from one player to another.
I know people have their opinions, but sometimes I'm staggered.
Points in the right direction
I'm pleased to report that Old Trafford is coming on brilliantly.
The two new stands will be ready in time for the one-day international against Australia next month with the capacity set to increase to 25,000.
The electronic media centre which is there now will be demolished and will become an open area for temporary seating - and also a massive stage for pop concerts. That position is much better than where the stage has been situated previously.
The work is ongoing to refurbish the existing pavilion (or "the Big House" as my mate Bags called it after he got tickets to sit there once). The second Point, in red, is on the way, too. Looking straight out across from the pavilion is where there will be a new custom-built media centre and changing room for the players.
It's going to be world class, despite all the ridicule about The Point. ("What's The Point?" they say...) It's going to be a fantastic venue on the motorway network with plenty of parking and a metro running from the ground into the city.
It's perfect - and the whole shebang will be ready for the Australia Test match in 2013.
Feeling dogged
Finally, I need to cheer the dog up. She's been very restless, which is not like her.
She's not been eating, so we're keeping a close eye on her. My son has been living with us, but has moved out and gone to his own place. I think she might be fretting over him.
If you've any advice for us, let me know...