Bumble says that England have to re-think how they play spin as they lost the third ODI against India
Bumble looks at England's inadequacies against spin after another batting collapse against India.
Last Updated: 19/01/13 7:12pm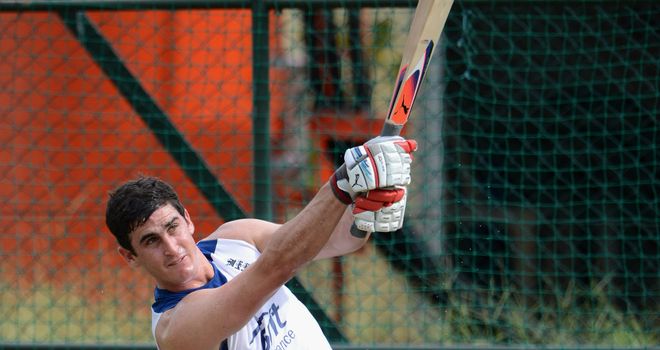 India made short work of that score with a superb unbeaten 77 from Virat Kohli and Mahendra Singh Dhoni's finishing it off in style at his home ground to give India a seven-wicket victory and gave them a 2-1 series lead.
Craig Kieswetter, Samit Patel and Jade Dernbach failed to make any runs and Bumble says that is just not good enough.
"Look at Kieswetter's dismissal - the gap between bat and pad against a non-spinning left arm orthodox bowler - you could drive a bus through that gap," said Bumble on Sky Sports.
"Samit Patel plays with his pad down the line in front of the stumps - he just kicks it away, where was his bat? Tim Bresnan looks astonished that the off-spinner has spun one through bat and pad - but that is what he does!"
"England have been so hesitant against spin, they have had sluggish feet, they are looking to play shots that are percentage shots and just are not there.
"The shot Eoin Morgan played to get out is a shot that you play when you are bossing the game, when you are on top. He played that shot and got out when England had not established themselves in the game - that was a high risk."
Root may have been top scorer but Bumble said that he did not have to play the shot that finally ended his run.
"Look at the shoot Root played - it was contortionist, it was ugly and horrible. England have had an absolute shocker against spin. There is nothing there and these are senior players who have to have a look at how they are approaching their innings and how they are approaching the game."