Bumble blogs on County Cricket structure and Accrington's European dreams
Is it time for a three-tier County Championship? What next for Accrington Stanley? It's Bumble's blog!
Last Updated: 17/05/13 5:19am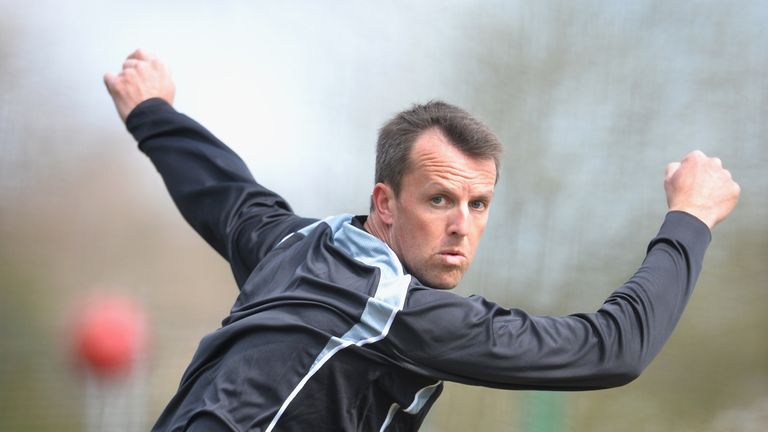 If you look way back (and I'm talking way back...), cricket never started until the end of May. The matches we've been doing on Sky so far this season have been hellish cold, especially the day-nighters. It hasn't been comfortable.
Following on from that I'd also like to question the structure of our domestic cricket. We have two divisions, supposedly to make things more competitive, but then supporters are denied some of their best players when there's a Lions match going on.
The Lions gives players a chance to put themselves in the shop window to try and get in the international team, but it weakens the County Championship - which is supposed to be the premier competition.
I just wonder whether we're doing enough about this issue. Could we play a Lions match when there wasn't a round of county fixtures? The debate about whether or not we have the right structure is an old chestnut, but it's one worth having.
Would it not be better with three divisions of six with each team playing each other twice? Then you'd have 10 matches, in line with the rest of the world.
Division one would be the Premier League and divisions two and three would be north and south. My suggestion would be one up and one down with the winners of the two lower divisions playing off for promotion.
You can pick holes in that argument and I understand that, but it's an idea that may be more sensible in this day and age. We need to allow the best players to play for their counties, but it might be the case that the counties themselves want more games and are happy with it the way it is.
However, I feel certain that Warwickshire supporters wouldn't be happy that they've just played a match without three of their best players who were away with the Lions. Likewise Yorkshire.
Every year the consensus seems to be that we have too much cricket to cram in and already this season the players have been jumping around from four-day matches to 40-over matches.
I've seen some bloody good cricket and some bloody good cricketers this year, but I still think we need to question the structure.
Testing times
I've been told the forecast is set fair for the Test match, so that's good news.
What do I want to see in this series? For a start I'm hoping for some good pitches that provide a good contest between bat and ball, rather than the flat pitches we've seen at Lord's in the past.
The three-match series in New Zealand earlier this year finished 0-0, but it's fair to say they got the better of England. I would now treat it as a five-match series (three away two at home) and England need to redress the balance.
New Zealand looked fitter and stronger than England back then, but I'd expect that to be rectified this time, and I expect a really good contest.
I've been keeping a close eye on Graeme Swann and I think he looks great. He appears trim and in his own words he has never felt better after his elbow surgery, which is a big relief for England. Tim Bresnan is also straight back in the squad and deservedly so.
By the way, I've seen another couple of good bowlers that I'll be keeping my eye on; the left-armer David Willey of Northampton is a junior Ryan Sidebottom and I saw a young lad called Mark Wood in a one-day game at Durham who had good pace, good build and a good action (interestingly he comes from the same village -Ashington - as Jackie Milburn, Bobby and Jack Charlton and Steve Harmison). These guys could come through quickly.
Overall, the England team picks itself with Jonny Bairstow getting another go and Joe Root looking to build on his sensational form. I've seen Alastair Cook and Nick Compton scoring runs already so things seem to be ticking over nicely.
But New Zealand are far better than their position in the ICC rankings suggests and I'm looking for an increased performance from England.
It should be two good matches, weather permitting. Don't take this lot lightly.
King James?
Earlier this week I went up to Accrington for an appointment, but I was a bit early so I thought I'd pop into the football club and make myself a brew. You can do that at Stanley (well, I can anyway...)
When I stumbled in I found the place full of cameras and journalists because they were unveiling our new manager James Beattie. I've not met him before, so I shook his hand and wished him all the best. I was thrilled.
He's new into management and it will be a terrific adventure for him to cut his teeth at Accrington Stanley. Maybe he'll follow in the traditions of Sir Alex Ferguson and hang around for 26 years or follow the example of Wigan Athletic who were a non-league team in a similar position to Accrington Stanley a few years ago and are now FA Cup winners.
In fact, I fully expect to interview James Beattie in 26 years' time prior to us playing Borussia Dortmund in the Champions League Final...