England unbelievably good at Headingley if a trifle too touchy
Bumble can't wait to see Joe Root, Jonny Bairstow and Jos Buttler turn it on for England this summer.
Last Updated: 02/06/13 1:20pm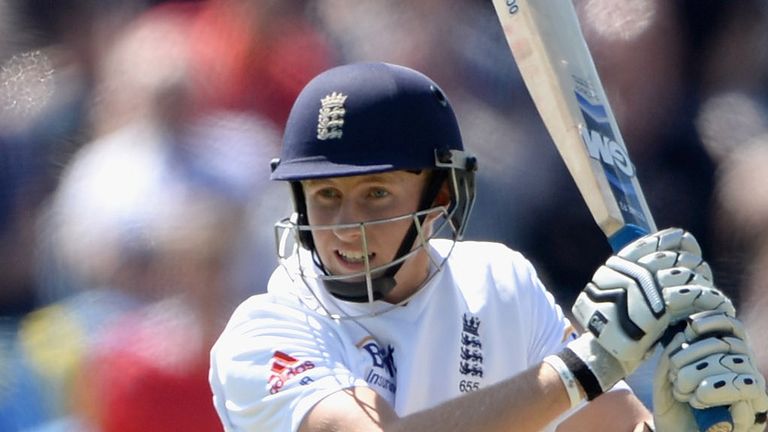 With the Test series wrapped up, it's time for a bit of rock 'n' roll in the one-dayers and I'm expecting New Zealand to come out fighting.
These three matches are great practice for both sides ahead of the Champions Trophy and we should be in for some great fun; I'm particularly looking forward to seeing how the three young 'uns Joe Root, Jonny Bairstow and Jos Buttler get on this summer.
Touchy
Given that England won the Headingley Test in three-and-a-half days, I think they should have been a lot more relaxed about the questions that were asked about not enforcing the follow-on.
That, of course, is the captain's decision but inevitably there are going to be questions about it and England collectively got very touchy when there was no need.
They covered all the other stuff unbelievably well - there was Alastair Cook's 25th Test ton, the excitement of watching Joe Root and Jonny Bairstow bat together, Steven Finn's aggressive bowling on a flat pitch and the wonderful bowling of Graeme Swann.
Obviously there will be questions about whether Nick Compton is the right man to open during the Ashes but this is pretty basic stuff and there's no need to get tetchy about it.
I was mystified by it all because everyone who was interviewed got a little bit prickly! Inevitably a Test match throws up talking points - there always are!
Good place
I know Graeme Swann pretty well and as soon as he said earlier this year that he was feeling better after his operation, I knew he would be alright this summer.
He looks in great shape now and is a flaming handful for batsmen, spinning the ball back into the right-hander and also beating the right-hander on the outside.
Whatever they say - and Australia will say a lot - if they are determined to play Mitchell Starc, the rough he creates will be an added concern for their right-handed batsmen; don't forget that they've already got four left-handers in their line-up, and you can be sure Swann will bowl around the wicket at them and attack them dead straight.
So I think England, in modern parlance, are in a really good place at the minute, particularly in the balance.
Everyone needs to back off the batsman because it's not easy to bat at this time of year in these abnormal conditions, especially at the top of the innings.
Difficult
The Compton question will keep being asked and now the lad has got a golden five-week opportunity to get his form back.
I can't stress enough that the selectors will have thought long and hard as to who they wanted to replace Andrew Strauss as opening bat when he retired and they aren't going to jettison him after two matches.
He's just got back-to-back centuries in Test match cricket, in New Zealand, and before that he played very well in India, which is the most difficult place to bat.
Ok, he's had a couple of bad matches. He's old enough and wise enough to go away and say 'I've just got to relax a bit more'. He's also got to seize scoring opportunities when they come, rather than keep patting the ball back.
One of our many discussions was about Compton and as usual there were some strong opinions on all sides - but that's what makes a TV programme.
Enjoy the one-dayers and see you on Sunday at the Ageas Bowl!