Monty Panesar is in good state ahead of winter's Ashes, says Bumble
David Lloyd has no qualms about Monty Panesar's mindset after he was handed an Ashes recall.
Last Updated: 24/09/13 9:40am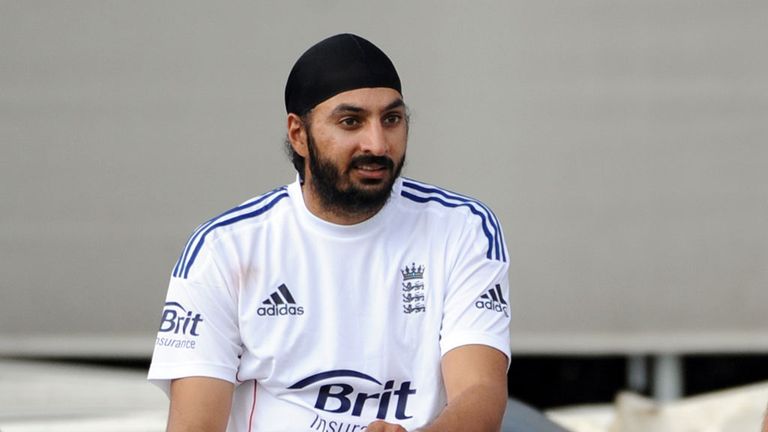 Panesar has not represented his country since an episode in a Brighton nightclub in August and saw Lancashire twirler Simon Kerrigan given his Test debut in the final Ashes clash of the summer at The Oval.
However, the 31-year-old enjoyed a fruitful loan spell with Essex in the latter part of the season and has been recalled for the trip Down Under as back-up to premier spinner Graeme Swann.
"Sometimes when you are dealing with young players they step out of line and you have to give them a clip," Bumble, who coached England in the 1990s, told Sky Sports News.
"You have to kick them and hurt them, and then they have to come back and show you that they are better people for it.
"I know [national selector] Geoff Miller inside out and I'm sure Panesar wouldn't be anywhere near this squad unless he was bang on.
"They will check with the people around him if he is in the right frame of mind - and I'm absolutely certain he is."
Careful
Australia coach Darren Lehmann, meanwhile, has accused England of playing "dour" cricket and says he has noticed "cracks" in their line-up ahead of the return Ashes series, which commences in November.
Bumble says he understands Lehmann's sentiments but is backing England - who won this summer's contest 3-0 courtesy of victories at Trent Bridge, Lord's and Emirates Durham ICG - to raise their game Down Under and complete a whitewash.
"I love Darren, he is a mate, and he is winding things up," added Lloyd.
"I agree with him in that England played dour cricket this summer and they were very careful, but they won 3-0.
"England played nothing like they can and I'm certain they will be much better on the quicker bouncier pitches, so I would say to Lehmann: 'Look after your own as you are 3-0 behind'.
"I said before the start of the Ashes in England that it will be 10-0 and it could have been four - but it will be 5-0 in Australia."