Bumble: England need to come through next two Tests 'unscathed'
Bumble blogs on England's selection for Adelaide, as well as an upcoming meeting with a shark!
Last Updated: 04/12/13 11:43am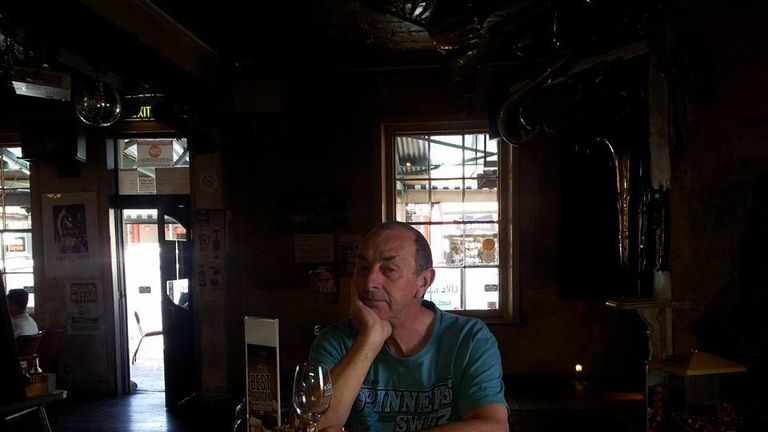 I absolutely adore Adelaide - it's my type of place. It's ultra clean with parklands and a lovely river running through, great architecture.
I know my way around, I know the pubs, I know the restaurants and you can go walkabout here and I find it very interesting. It's not a huge place. There's wineries if you want them but I don't do all that sort of stuff. I'll drink it but I'm not bothered how they make it!
I'm very comfortable in Adelaide. I'm a creature of habit and if I know where I'm going I'm fine and I know where I'm going here.
Looking ahead to the Adelaide Test and England have plenty to consider. Personally, I'd have Ian Bell at three and Joe Root at five with Jonny Bairstow at six. But you could argue that if Root is the designated opener for years to come then three isn't a bad place to be.
That would leave an engine room of Kevin Pietersen and Bell at four and five with the youngster Bairstow coming in behind.
Bravado
They could go radical and play Monty Panesar as a second spinner with Ben Stokes at six and the third seamer but that would be very radical and not the England way.
There is also a case for Tim Bresnan. He would come in as third seamer and then they'd just need one batter who I presume would be Bairstow but you just don't know.
It'll be a flat pitch and very hot. In this series there has been a lot of bravado from the fast bowlers bowling bouncers, well why not play two spinners? What would Australia make of that? But two spinners means you have to make a lot of runs to bring them into play. The last Test match at Brisbane, 136 all out, Graeme Swann's out of the game.
From an England perspective I'd say hang on in these next two Test matches and then nick one of the last two. It's a stupid thing to say because you go into every Test match wanting to win but if they come out of these next two Tests with two draws then they build up a bit of momentum.
I played Royal Adelaide this week for the Ashes golf event and it's a super golf course. I've played it lots and I've got some good friends there who are members. I played against a lad off 18 who dropped eight shots all round so I may as well have just picked my ball up and walked round. I'm giving him eight shots which is ridiculous!
The lovely part about the last game is that I played a guy playing off 18 but their team manager four holes in decided that he was moving his handicap up to 24! I won on the 17th. It promoted a damn good game but I've never heard of anyone changing their handicap halfway through the round.
It's been good to see the new Adelaide Oval. The redevelopment will polarise people. It'll either be great or be rubbish but it is a wonderful cricket ground.
I'm hoping this isn't my last blog - I'm shark diving on Monday!
My very good friend Count Arthur Strong has written a book, well it's his memoirs really, and it's titled 'Through it all, I've always laughed'. Well I've been in touch with Arthur and one thing he's adept at is thinking things through and one thing we haven't done is thought this through at all!
To put one of your senior commentators in a cage and throw food for 20ft sharks is not my idea of fun. The powers that be at Sky say it will be great TV. I've tried to get in touch with Karl Pilkington to see how he adapts to this sort of thing. Someone thinks it will be wonderful fun but clearly it isn't! I'm waiting to hear back from the great man from Manchester, or is it Salford?
On Stanley, On.