Bumble's blog: Big ask for England debutants to produce in Sydney Test
Aussies won't want to let troubled tourists off the hook...
Last Updated: 03/01/14 9:06am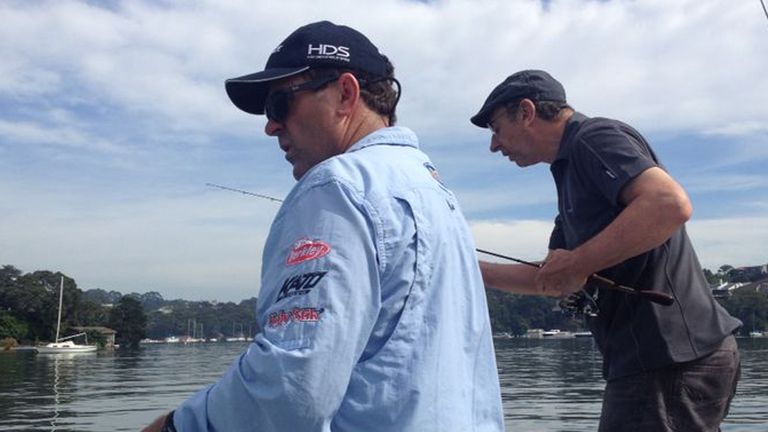 I had a very quiet one in Sydney. It's not a great time of year for me - away from the family and feeling a bit ratty and a bit lonely. I've done the fireworks on the harbour a few times and it's chaos. It's great but if you've seen one firework you've seen them all.
I missed that bit and just went to bed.
Fine
I've been fishing with Mark 'tubby' Taylor again. What a day that was! We caught two fish and they were about nine inches long, very little things they were. To film it all we had one of those remote helicopters, which fell straight in the sea and we lost. These are very expensive things so it's fair to say our cameraman wasn't best pleased. I wasn't keen on getting in to help - the sea is full of bull sharks!
We then got back to the car and there was a $100 fine waiting for us so we had a really good day...
I've bought myself a new hat and it's like a pork pie hat. I've always wanted one. It was $21 and I'm delighted with that.
I was walking to the SCG on day one and thought to myself, they do it right in Australia: the grounds are absolutely fantastic. These are world class venues. I know we've got new-builds in England but these are a cut-above.
In Melbourne there were over 200,000 people watching the Test match. Our top stadium is about 25,000 and we just can't compete with that. Australian cricket aren't half getting some money in. they make it an event.
Reversal
England named three debutants today - Scott Borthwick, Boyd Rankin and Gary Ballance - and, crikey, that's exciting. But for lads who in this modern age haven't played any cricket, anywhere, for them to come in to an Ashes series is a big ask. If any one of them produce a performance this week it's a massive bonus.
What I would say though is if you've got a debutant in who hasn't played for six week, don't judge him on one appearance, let him have a run in the team and let him bed in and get some experience.
A 5-0 defeat can be described as many things. A disaster, disappointing, humiliating, whatever you want, but the bottom line is they have got to start again.
If was the coach or captain I'd say that was a real reversal, we've been soundly beaten and we start again.
It's an exciting time for the selectors who must now pick the right team and get the right batting order. You might have to go down the ladder before going up again.
New year, new start.
Check out the Sky Sports Ashes podcast page here or check out the podcast on itunes or by hitting this MP3 link.
Alternatively, listen on Soundcloud...
Catch highlights of today's play from midday - and On Demand from 6.30pm - on SS2 before the Ashes Verdict returns at 9pm. The Ashes Extra is back at 10.30pm with Ian Ward ahead of our live coverage of day two.