Bumble's Blog: England will stay all at sea against spin if they remain so static
Batsmen can't drop anchor in T20s if they are going to push the boundaries...
Last Updated: 11/03/14 10:18am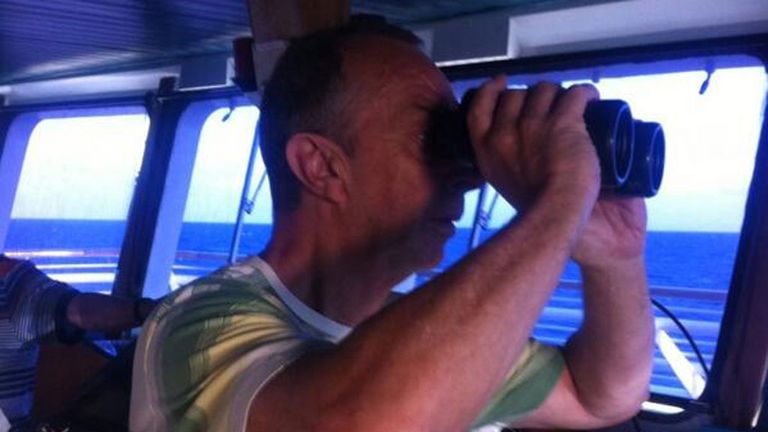 I'm living the 'Sea Dream' at the moment, sailing around the Caribbean on a boat of that name hosting on behalf of ITC Sports in between the cricket.
We're currently moored somewhere off Barbados after visiting some lovely places, including St Bart's, and we'll be off to the Grenadines shortly.
Paul Allott is here as our tour leader before he begins his epic voyage to Bangladesh for the ICC World Twenty20 and it's fair to say it's been quite an experience - and a bit choppy at times, too!
I've got a few friends on board including Fran Cotton and Steve Smith, who led the charge yesterday to watch the rugby in a little bar in Bridgetown, and a lad called Jim Pickup who is a QC and former Cheshire cricketer.
The other day we were allowed to go onto the bridge to find out how to drive the thing and it was all very informative.
Later today I'm going to film some links for Tuesday's T20 match while walking along the beach. It could all turn out very Robinson Crusoe...
Sharpen up
There was a really good atmosphere at the ground for yesterday's first T20 - once everyone had got in!
The concept of playing three 50-over matches in Antigua, followed by three T20s in Barbados is excellent but the organisation and ticket sales at both venues has left a lot to be desired.
It's been so hard for some fans to get in that it's been quite ridiculous. People have been told to buy tickets at the ground but when they get there, there aren't enough booths to cope.
Yesterday I noticed that the queue at what appeared to be the only booth was enormous. I was suited and booted and armed with a pass, but still ended up walking around the ground until I finally found someone who was allowed to let me in.
Your first port of call at any ground has got to be a welcoming experience - a bit like being greeted by that fella at a restaurant [Maitre d'] - it has got to be spot on. They need to sharpen up.
Complicated
The same goes for most of England's batsmen.
Before yesterday's game I did a pre-match link with Ian Bishop in which I said 'If I was the West Indies, I'd just bowl spin all day at England' because they are so static at the crease and can't generate consistent power.
There was a clear difference between the sides yesterday, between the power and strength of the West Indies players and the English players. It was unbelievably different.
At times the performance yesterday was as bad as I've seen in a T20 match.
I'm still convinced that you've got to hit the boundaries and often to win. Chris Gayle has hit 413 T20 sixes in his career, including 62 in T20Is. Overall he hits a six every nine balls; we don't have anybody anywhere near that.
England have got a lot to do because too often when they play spin they make it look so complicated.
They are forever looking to play square of the wicket, which is mystifying because I watched England practice their range-hitting in Antigua and they were excellent at it.
The following day they did take it into the 50-over game with Jos Buttler particularly impressive but yesterday England were swinging like a sixties suburban tea party.
Wasted
The other thing England have got to ask themselves is have they got their batters in the right places?
Ravi Bopara is totally wasted coming in at seven. I hear all this stuff about these lads being finishers, but how about finding three or four starters first?
I caught up with Ravi last week and was interested to find out about his chicken business. Players have always got to be thinking about what they are going to do outside of cricket once they've retired.
I know that Tim Bresnan is involved in an educational, cricket coaching app with Andrew Gale, captain of Yorkshire, called iCrick, which is an excellent app for young children.
Then there's Alastair Cook who has got his farm, of course, while we all know that Andrew Strauss is going to be the next Prime Minister..
Watch the second Twenty20 international between the West Indies and England live on Sky Sports on Tuesday from 6pm on Sky Sports 2.