'Lived for cricket'
Allan Lamb told Sky Sports News that Kevin Curran was a 'fun guy' who never lost his passion for cricket.
Last Updated: 12/10/12 4:08pm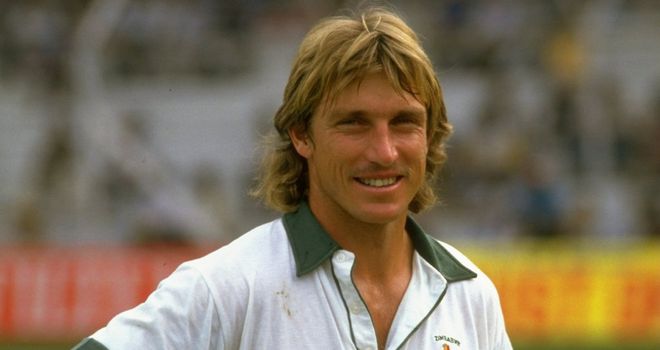 Allan Lamb has paid tribute to Kevin Curran following the former Zimbabwe all-rounder's death at the age of 53.
Curran, who passed away whilst jogging on Wednesday morning, featured in 11 ODIs for his nation and was part of Zimbabwe's squad at both the 1983 and 1987 World Cups, while he also had a stint as his country's head coach between 2005-07.
Click here for more details on Curran's career
Former England skipper Lamb got to know Curran when they played at Northamptonshire in the 1990s and he says that the medium-pacer, who also represented Gloucestershire in country cricket, was an entertaining and driven individual.
"Kevin was enormous for us (at Northamptonshire)," Lamb told Sky Sports News. "He was a great all-rounder and what he gave to us got us very close to winning the County Championship.
"Kev was a real fun guy and always believed that he was better than everybody else; that's what I loved about him and why I think he was successful. He lived for cricket; all he wanted to do was play and coach and be involved in the game.
"He stuck it out in Zimbabwe through all those trying times and gave his utmost to the country. He remained loyal and has been coaching there for years, and I have to take my hat off to him as he has done a great job in helping Zimbabwean cricket.
"His death is such a shock, I can't believe it. He was one of the fittest guys I've known and so it is unbelievably sad news; it is a hammer blow."