Man for a crisis
Shaun Pollock says the retiring VVS Laxman saved his best work for when India were under pressure.
Last Updated: 18/08/12 8:52pm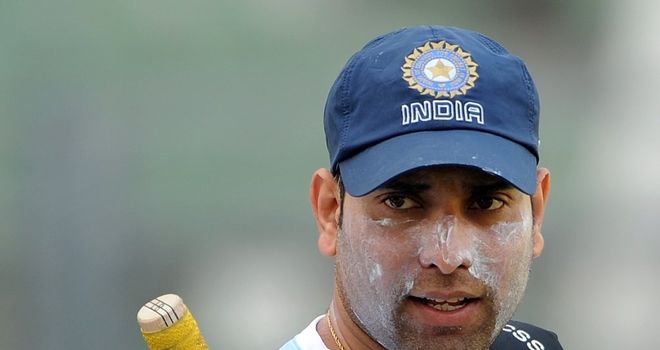 Sky Sports commentator Shaun Pollock says India have lost a "class player" after VVS Laxman announced his retirement from international cricket.
The 37-year-old - who made his debut for his country against South Africa in Ahmedabad in 1996 - played in 134 Tests and racked up 17 centuries, with his most recent ton coming in a clash with the West Indies in November 2011.
Click here for more on Laxman's decision to retire
However, Laxman, who also turned out for Lancashire in the county arena, reserved his greatest performances for games against Australia.
The elegant right-hander accrued six Test hundreds in contests with the Bagy Greens, including a memorable 281 in Kolkata in 2001 that helped India win a match in which they had followed-on.
Former South Africa seamer Pollock said: "I played many games against him and he was a wonderful player off the back foot and did well in South Africa because he could adapt his technique.
Key contributor
"I remember seeing a stat about him where in a lot of the big chases that India had completed in the fourth innings of a Test match, he had been the key contributor; when the chips were down he came to the fore.
"He probably didn't get as many hundreds as he should have but he was a class player and I wish him well - and I think it's a good decision to retire.
"There is some good young talent in India with Rohit Sharma, Suresh Raina, and Virat Kohli and I think it's time they moved them in and gave them an opportunity."
Sky Sports' Sir Ian Botham added: "Laxman was a good player and very easy to commentate on; he did all the talking with his bat.
"He struggled with a knee injury for quite some time and that hindered him, but he was a very attractive player and hit the ball hard."