Get on with it!
Shane Warne and Darren Gough tell England and Kevin Pietersen to shake hands and move on.
Last Updated: 04/09/12 8:42am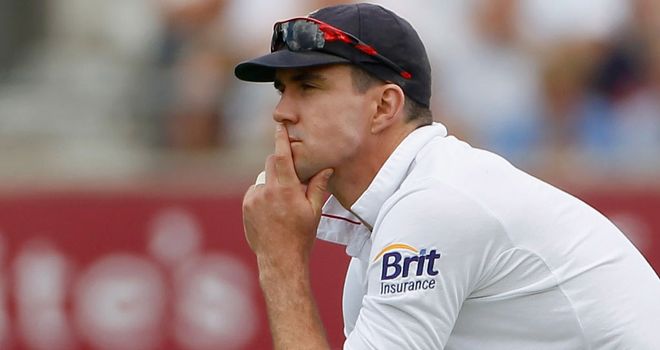 Victory at Lord's on Sunday ensured England will remain the number one side in the world in one-day cricket until at least December.
However, problems still surround the Test side, with Kevin Pietersen still seemingly exiled; Andrew Strauss, who guided the team to the top of the world rankings, now retired; and Alastair Cook facing a tough start as captain in India.
Australian legend Shane Warne and former England fast bowler Darren Gough gave Sky Sports News their opinions on the hot topics...
Shane Warne on Kevin Pietersen...
"Let's hope common sense prevails. Kevin Pietersen is no doubt England's best batsmen and we want to see him playing all forms of the game. Hopefully Andy Flower and the ECB can get together, sit down with KP and they can all move on. We all want to see him in England colours again because he's such a wonderful player.
"Both sides need to earn some respect off each other. The England hierarchy need to earn Pietersen's respect back with some of the things that have happened and vice versa. Pietersen's done a few things which I think are a bit silly and he would like to take back, but both parties are at fault, in my opinion.
Darren Gough on Pietersen...
"I'd have no problem with Pietersen coming back into the England team. I've said all along Pietersen and England haven't dealt with this in the way you would have expected.
"It comes down to schoolboy behaviour: you've got Kevin sending texts, other guys supporting parody accounts on twitter... let's do what they used to do in the old days, meet face-to-face, shake hands and get on with it.
"The Australian teams of the 90s didn't get on but they were the best team in the world. I want England to select their best side possible - and that side has Pietersen in it. Pietersen's not been innocent in all of this but I think we've all bad mouthed our boss in the past. Let's just get on with it."
Shane Warne on Andrew Strauss...
"I feel for Strauss. He was a very respected leader of England and the way he conducted himself on and off the field shows that. England are judged on how they do in the Ashes and he's won back-to-back Ashes series, so they've done extremely well under him and he can hold his head up high."
Shane Warne on Alastair Cook...
"England need to go back and understand the reasons why they became number one in the world. I think against South Africa they went away from their game plan, for instance they chose to bowl first at Headingley and not play Graeme Swann - they haven't done that for years.
To me, they lost some confidence but I'm sure Cook can get that back. He's shown a lot of flair and imagination as captain in the one day arena and I think he'll grow into the Test stuff, too. He's got big shoes to fill but I think he'll do a good job."
The final ODI of England's five-match series with South Africa, which takes place at Trent Bridge on Wednesday, will be live on Sky Sports 1 HD from 1.30pm.