India proved World Cup title credentials with clinical win over West Indies, says Clare Connor
India proved they are title contenders with a clinical World Cup win over West Indies, said Clare Connor.
Last Updated: 31/01/13 5:32pm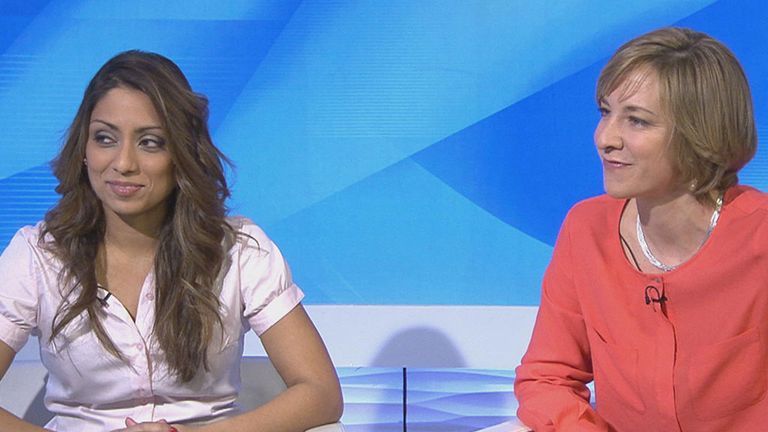 Opener Thirush Kamini struck 100 off 146 balls after India were invited to bat at the Brabourne Stadium, in Mumbai, to power the home side to 284-6 off 50 overs. In reply the Windies could only muster 179 in 44.3 overs as Nagarajan Niranjana returned 3-52.
Connor, ECB Head of England Women's Cricket, told Sky Sports HD that she was impressed with India's passion and drive.
"It was a clinical performance first up from India, which is a word we don't always use in association with them," she said. "They were really, really disciplined today.
"The thing that stood out for me was that everyone did their job, from the top of the order through to the girls who had to come in and score at 150 per cent strike-rate to keep the momentum going through to the whole bowling unit; I thought everybody did their jobs and they've laid a marker down at the start of the tournament.
"I think India have got more than a sniff [of winning the title]. They've been in the top four for a long time but they've never won it. They've got the World Cup in their own country and they've got a huge, huge fan base behind them. They've got everything to play for.
"They are probably a bit hacked off that the Wankhede Stadium was taken away for the tournament so it could host the men's state finals for the Ranjit Trophy, so probably as players they feel that they want to show that they are worthy"
Patient
Kamini, who struck 11 fours and one six, put on an impressive 175 for India's first wicket with Poonam Raut, before the latter was run out for 72.
And former seamer Isa Guha, who took 101 wickets in 83 ODIs for England between 2001-2011, says that Kamini fully deserved to be named Player of the Match.
"She really struggled in the last World Cup - she didn't contribute whatsoever," said Guha. "She's obviously gone away and worked on her game.
"She had a bit of fortune early on in her innings but after that she really freed herself up, she used the crease and then later on she used her feet to attack the spinners.
"What she did well was she was patient. She really anchored the innings for the India side. We have to remember that there are new regulations in place.
"The girls are still getting used to the fact that there are only four fielders allowed outside the ring outside of the powerplay overss, but she really stuck in there and she got the rewards for it."
India's next opponents in Group A are defending champions England - a match you can see live on Sky Sports 1 HD from 3.25am on Sunday.
Based on the opening match, Guha believes that Charlotte Edwards' side will have their work cut out to keep the home team in check.
"It's a real statement of intent from India. They are playing their first game in India, they are on home soil and they've come away with such a convincing win that they've shown to any other teams who are watching this game that they mean business.
"They were really ruthless today. When Dottin came at them, Niranjana stuck her hand up and said 'I'm going to get you out'. That's exactly what they needed to come away with such a convincing win."
Coverage of the ICC Women's World Cup 2013 - part of the year round schedule of live women's sport on Sky Sports - continues on Friday when England take on Sri Lanka, live on Sky Sports 1 HD at 3.25am. For full coverage details click here.