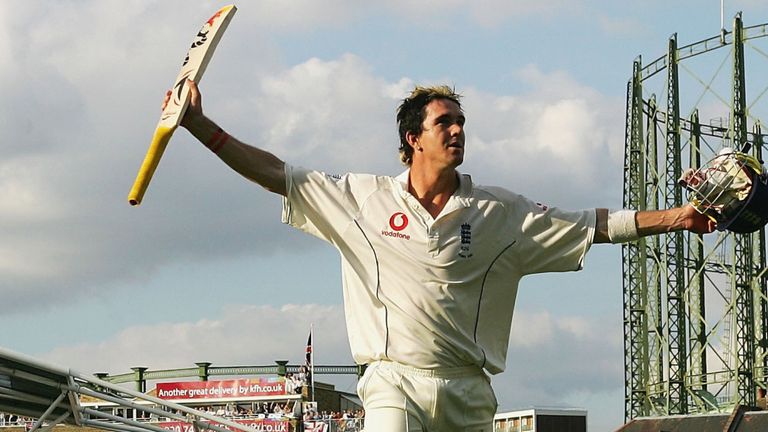 Kevin Pietersen and Yuvraj Singh have been among the most exciting batsmen to watch in recent years.
Pietersen Test stats
Matches: 104
Runs: 8,181
Average: 47.28
They are both probably best described as flawed geniuses; Pietersen's inability - or unwillingness - to compromise often caused problems both on and off the field, while Yuvraj has never been able to translate his excellent one-day performances into the Test arena, where he averages 33.92 in 40 matches and has regularly been troubled by the short ball.
Pietersen, in contrast, has a good record across all formats and played some of the finest Test innings by an England batsman, including an Ashes-clinching century at The Oval in his debut series in 2005.
Yuvraj Test stats
Matches: 40
Runs: 1,900
Average: 33.92
Yuvraj's best performances have been against the white ball. After recovering from cancer, he returned to international cricket to earn man-of-the-tournament honours in India's World Cup victory on home soil and hit Stuart Broad for six sixes in an over at the inaugural World T20 in 2007.
He is also a useful left-arm spinner and counts Pietersen among his nine Test wickets, trapping him lbw in 2008 in Chennai.