England v India: Sourav Ganguly wonders whether hosts need to tweak bowling line-up
'Ben Stokes' role must be clearly defined by management team'
Last Updated: 20/07/14 4:45pm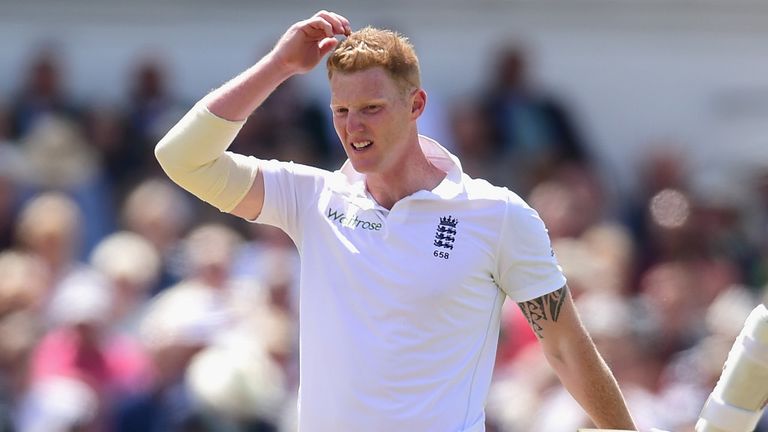 Sourav Ganguly told Sky Sports that Alastair Cook's new-look England may still need to tinker with their bowling line-up.
Seamer Liam Plunkett, recalled to the international arena earlier this summer after a seven-year absence, starred for his country on day three of the second Test against India at Lord's, capturing the scalps of Cheteshwar Pujara and, with the next ball, Virat Kohli.
But former Indian skipper Ganguly wonders whether England have enough wicket-taking acumen beyond Plunkett, James Anderson and Stuart Broad.
The commentator is doubtful that spinner Moeen Ali will ever become a fundamental part of his nation's attack, while he also wants to see more from paceman Ben Stokes.
"Moeen is a good fifth bowler and second spinner and can fill in for nine or 10 overs and maybe a bit more on a turning pitch," said Ganguly.
"He has done a good job for England, picking up a few wickets in Nottingham, doing well here and getting balls to go away from the right handers a little bit when he pitched it on the seam.
"But to be a frontline bowler you need a bit more skill which unfortunately he doesn't have."
Genuine
On Stokes, Ganguly added: "England probably have to give him direction.
"At the present moment the batting looks very deep with Broad coming in at number nine and Anderson improving, but is Stokes at eight giving England enough bowling?
"He is a good cricketer, who has bowled well in spells, can bowl at pace and is getting better.
"But you need four genuine bowlers, whatever combination of seam and spin you choose.
"At the moment I don't think England have that and maybe there's a place for another seamer.
India lead England by 145 runs heading into day four, with Murali Vijay – who scored 146 and 52 in the opening-Test draw at Trent Bridge – once again in the runs.
The Chennai-born stroke-maker reached 59 before stumps, leaving him just 51 short of a fifth Test century, and legendary Indian batsman Rahul Dravid believes the 30-year-old is growing in stature.
"Vijay has always been pleasing on the eye and played some lovely shots, but he hasn't been consistent enough in the past and shown the patience to play big innings.
"He has got lots of 20s and 30s and people have criticised him for being too loose, playing casual shots and not taking things to seriously, but in this series his concentration has been fantastic."
Watch day four of the second Test between England and India, from 10am on Sunday on Sky Sports 2, but make sure you switch on your tellies from 8.30am as Paul Allott and the Cricket Writers on TV Panel assess all of the Lord's action so far.