Kevin Pietersen soon to find out fate in Indian Premier League auction
All eyes will be on Kevin Pietersen when the auction for the Indian Premier League takes place over the next two days.
Last Updated: 11/02/14 11:39pm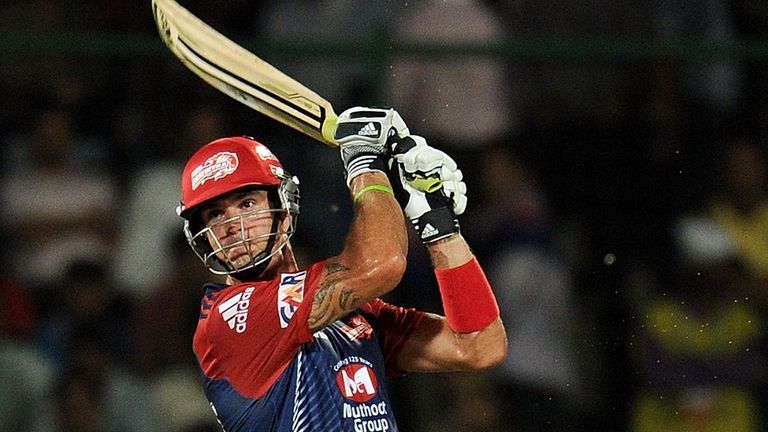 With Pietersen's England days at an end, the powerful batsman becomes available for an entire IPL season for the first time.
Pietersen is one of a number of international and Indian players up for grabs in the elite 'marquee player' category, but there will be more than 500 players available across the two days.
Much of the focus will be on 31 names, including Pietersen, Virender Sehwag, Yuvraj Singh and Mitchell Johnson, who will command a top-bracket reserve price of at least £195,000.
But former IPL commissioner Lalit Modi said, soon after the England and Wales Cricket Board decided to move forward without Pietersen, that the former England batsman could break all salary records.
The current record belongs to India batsman Gautam Gambhir, who went to Kolkata for $2.4m in 2011, while Australia all-rounder Glenn Maxwell became a 'million dollar man' at last year's auction and is again available for selection.
"Kevin Pietersen is one of the world's best players, without any doubt, as far as Twenty20 is concerned and other forms of the game," Modi said.
"Now that he will be available for the whole time, I think it will be England's loss and the IPL's gain. I wouldn't be surprised if he went upwards of $2.5 to $3m."
Teams were allowed to retain up to five players from last year's squads but most opted to send more players back into the auction and the Delhi Daredevils kept nobody, leaving them with the chance to splash the cash over the next two days and possibly bring back Pietersen.
There is plenty of other England interest in the auction with Samit Patel and Alex Hales rated in the likely top bracket of wage earners.
Ian Bell, Ravi Bopara, Luke Wright, Jade Dernbach, Craig Kieswetter and Dimitri Mascarenhas are also available but Eoin Morgan withdrew from the auction process on Monday with one eye on a recall to the England Test squad.
Current England players on central or incremental contracts will have to return by May 13 if they are selected for the limited-overs series against Sri Lanka.