Indian Premier League: ICC offers to assist police over spot-fixing case
The ICC has promised to assist the investigation of a spot-fixing case involving three Rajasthan Royals players.
Last Updated: 17/05/13 1:20pm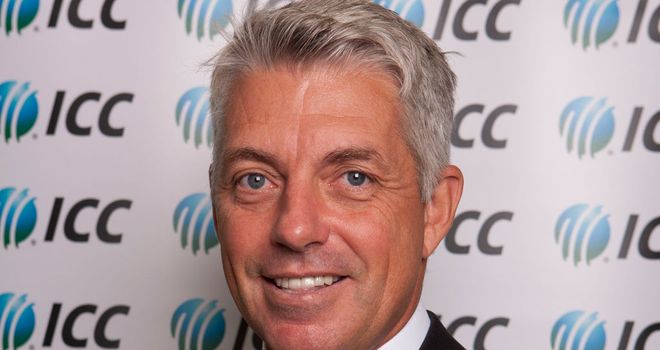 The Board of Control for Cricket in India (BCCI) have suspended the players and ICC chief executive David Richardson has offered their support in the matter.
"The ICC will provide full support to the BCCI and Delhi Police in this investigation," he said.
"The BCCI's decision to suspend its three cricketers on corruption charges is a clear indicator of the ICC and its members' zero-tolerance approach.
"The ICC and its members have collectively taken measures to tighten vigilance, strengthen our anti-corruption codes and increase player education programmes as well as offering strict penalties to those found guilty of illegal conduct."
Police have confirmed that a total of 51 mobile phones, five laptops and one recording device have been seized as part of their investigations into the allegations.
"During investigation it was found that a group of bookies was in touch with various groups of match-fixers who were involved in spot-fixing in connivance with some team members of Rajasthan Royals, namely Sreesanth, Ajit Chandila and Ankit Chavan," read a Delhi Police statement.
"The modus operandi adopted to spot-fix during the progress of matches included asking bowlers to give pre-decided signals with the help of their accessories like wrist watches, wrist bands, neck chains, towels etc. at the time of starting the over.
"The bowlers were asked to concede at least a given number of runs in a pre-determined and mutually decided over.
"After receipt of the signal from the bowler, the bookies would bet heavily and make huge profits."