IPL: India batsman Virat Kohli furious with abusive Mumbai Indians fans
Virat Kohli has hit out at Mumbai fans for their behaviour during the IPL clash between the Indians and Bangalore.
Last Updated: 28/04/13 4:13pm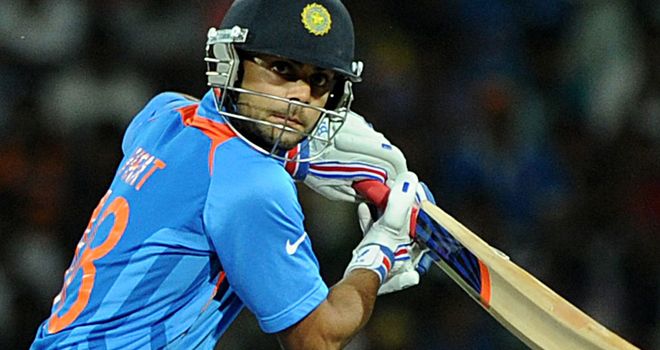 Kohil was roundly abused after failing to call back Ambati Rayudu after a controversial run-out in a game Mumbai went on to win comfortably by 58 runs.
The India international batsman faced chants of 'cheater' in a post-match interview after he broke the stumps and ran Rayudu out, the batsman having accidentally collided with bowler Vinay Kumar as he looked for a quick single to get off the mark at the Wankhede Stadium.
Kohli said: "It is very important to have knowledge of cricket. If it was any intentional interruption from the bowler then the umpire would have stopped the batsman [from walking off]. It is his job not mine.
"The bowler didn't see the batsman and the batsman didn't see the bowler, and they collided. It was perfectly fine to be honest.
"I don't know what is wrong with people in this venue. It feels a bit weird because at the end of the day you play for India and you don't come here to be hated.
"It has happened to a few players in the past as well. I don't know why they get so worked up during IPL. IPL is not the end of the world. They forget that the players they are booing for also play for their country.
"It is only creating hatred among the players. When I come back and play for India, they are going to cheer for me. It doesn't work that way.
"Whoever wins or loses, in any of the games in Bangalore, every captain is cheered, every Indian player is cheered. People appreciate good cricket."