IPL: Carlos Brathwaite expects Ben Stokes to cost even more next year
'Players like Stokes are worth their weight in gold'
Last Updated: 17/05/17 8:36am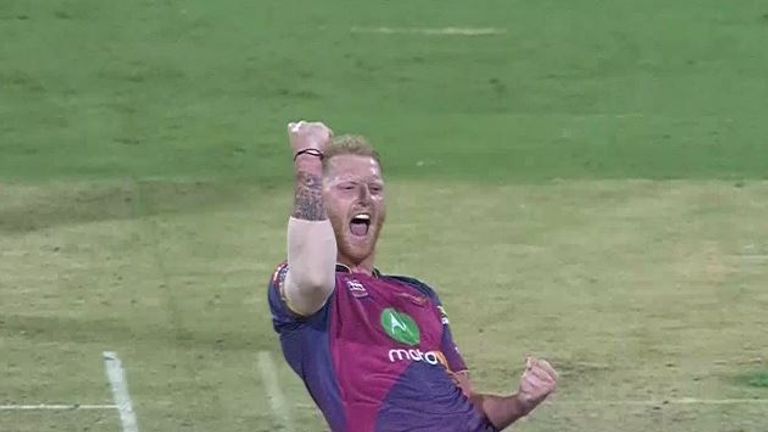 Carlos Brathwaite says Ben Stokes' stellar performances for Rising Pune Supergiant in the IPL could see him cost even more than £1.7m next year.
Stokes missed Pune's 20-run win over Mumbai Indians in the first qualifier - and is set to miss Sunday's final too - for an England training camp in Spain, but has been influential in the team's success.
Stokes struck a maiden T20 ton in the tournament, but it has been his work with the ball that has most impressed - 12 wickets at 26.33 and a stingy 7.18 economy rate - after benefiting from working with specialist T20 bowling coach, Craig Simmons.
Almost a year on from Brathwaite launching Stokes for three sixes in a row to steal the World T20 from England in the final over in Kolkata, the West Indian told Sky Sports the talent has always been there.
"He has always been a decent bowler," said Brathwaite. "I don't think one bad night should define his career, and in the aftermath of the World T20 that seemed to be the case.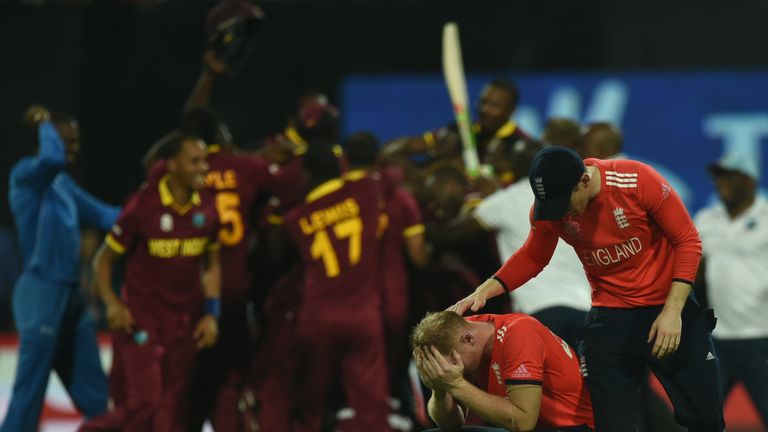 "He has just continued to do what he has done successfully over the past few years with England.
"I wouldn't say he is the best bowler in the world, or even the best allrounder - Andre Russell is currently banned, but is the gold star standard.
"But Stokes is certainly consistent enough, and along with Chris Morris, is probably just behind. People are now really starting to appreciate his skills.
"There was probably a lot more spotlight on him in this tournament than usual because of the price tag, and he has shown a lot of mental toughness in returning to India and the scene of the crime, if you want to call it that.
"There will be another big auction next year, and if he is allowed to return - depending on England commitments - he could go for an even heftier price tag.
"A year is a long time in cricket though. You don't know who will be the next big thing in the next 12 months, or if even the rules of the IPL will change.
"But players like Stokes are worth their weight in gold and if he continues the way he is going, he will fetch a large amount again."