IPL as close to the pressure of international cricket as it gets, says Sam Billings
By Sam Drury
Last Updated: 21/05/17 6:08pm
Sam Billings believes the pressure of playing in the IPL is as close to international cricket as it is possible to get in the domestic game.
The England wicketkeeper-batsmen has played for Delhi Daredevils the last two years and says playing in India has "without doubt" improved him as player.
"I think it's the closest thing to international cricket, the pressure is similar," said Billings, speaking to Rob Key live on the Sky Sports Facebook page.
"The pressure of playing in England, for England, is a different pressure because it feels more personal, I suppose. Whereas in the IPL, you're going over there, you're an overseas player and it's just a different kind of pressure.
"But I think for both Tymal (Mills) and I, who haven't played that much international cricket - to learn our games in competitions like the IPL when we're not dead certs for the England team, I think it's only going to help us as players."
Mills, who was appearing alongside Billings and played for Royal Challengers Bangalore in this year's IPL, concurred and spoke of a different, albeit equally significant, pressure to perform.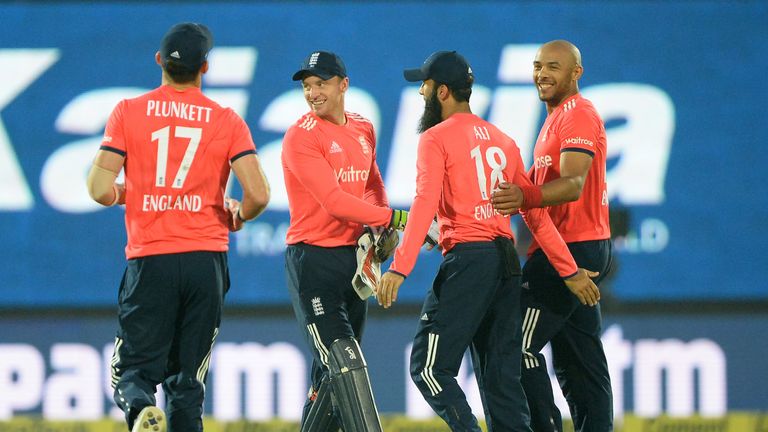 "It's different," he added. "When you're playing for England you're getting criticised by Englishmen, watching England, wanting England to win, whereas when you're at the IPL, you're an overseas player.
"It's not your own people going against you when you have a bad game. You definitely don't take it as personally when you're out there, playing in the IPL.
"It's intense and going for the price tag I went for (£1.4m), you always get people tweeting you saying you aren't worth it and things like that! That's just how it goes."
Meanwhile, Billings, who played as an opener for the Daredevils and has also been given that role for England in recent months, gave a different take on where he thinks he is best suited.
"Historically, it'd be four," he said. "Batting in the middle overs, knocking it around, being busy at the crease and then (going on the offensive) at the back end as well - similar to Jos Buttler, in a way.
"We play similar roles, he's obviously at the top of the order (for Mumbai Indians) and I know you (Key) said the other day that you think he's better in the middle order because he can still come in and get 90-odd off however many balls. I think - I'm probably not at that level yet - but it's a similar role for me."