Former umpire Darrell Hair speaks out on latest match-fixing claims
Former ICC Elite umpire Darrell Hair admits he is not surprised at the latest match-fixing allegations in India.
Last Updated: 09/10/12 7:45pm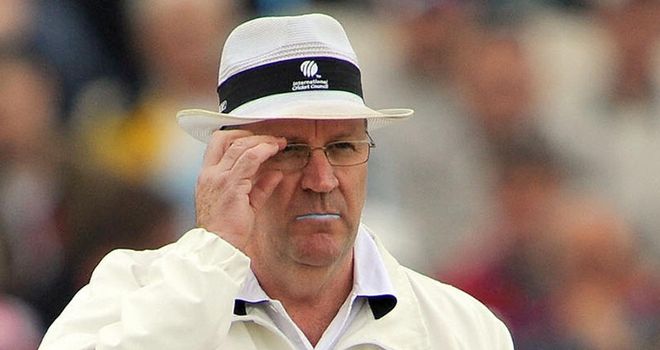 Six ICC umpires allegedly agreed to accept cash in exchange for influencing games.
Hair has singled out the Indian Premier League for criticism, saying he had heard coaches in Australia talking about how games suddenly changed direction after odd flurries of wickets during the lucrative tournament.
AAP quoted Hair as saying: "I was wondering how long it would take before some umpire did some stupid things. There have been rumours going around for ages, since the IPL started, that umpires were involved.
"It all comes down to two things: opportunity and greed. If you're the type of person and you're given the opportunity, the greedy part of you will say, 'Yeah, I'm in'."
On the take
"In my whole career, there had always been word that certain umpires were on the take here or there. But to be fair, all the guys I umpired with at international level I think were pretty much above board.
"But I don't doubt that there have been others around, probably in a lesser environment, trying to make a quick buck."
He continued: "When I was working back at Cricket New South Wales, some of the Australian guys had been over there (the subcontinent) coaching and they just expressed surprise at things that were going on in that IPL.
"Some games were going along perfectly well and then all of a sudden all hell breaks loose, there is a flurry of wickets and all of a sudden you have lost a game that you were comfortably winning."
Hair was critical of the way the ICC dealt with such matters, saying they reacted to things rather than preventing them, saying: "The ICC are completely reactive in their way of doing things.
"They say they don't have the legal powers that police have got for phone taps and that sort of thing, but I don't buy that. I reckon the ICC should be above any law if they want to tap phones to ensure that the game is clean."
The ICC have announced they are urgently looking into the allegations.