Deccan Chargers expelled from IPL for failing to submit $19m in guarantee money
Deccan Chargers have been expelled from the IPL after failing to submit $19m in guarantee money.
Last Updated: 05/04/13 3:26pm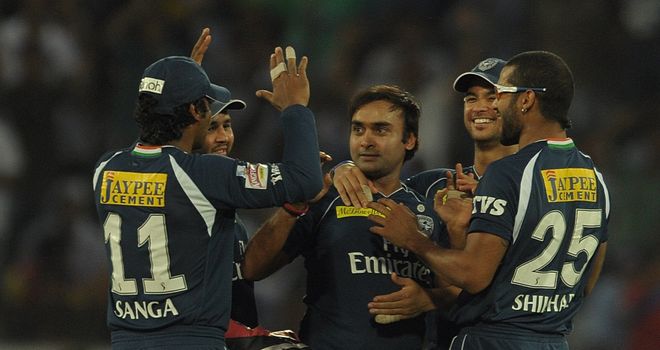 The franchise had hoped for an 11th-hour reprieve despite Deccan Chronicle Holdings' failure to stump up the money - but the Board of Control for Cricket in India (BCCI) rubber-stamped the decision to throw the team out of the competition on Saturday.
"The Honourable High Court was pleased to stay the order of the arbitrator after hearing both the parties. Thus, the termination of DC (Deccan Chargers) franchise stands," BCCI secretary Sanjay Jagdale said.
The Deccan Chronicle bought the team for $107m before the inaugural IPL in 2008 but announced Friday it had agreed to sell the franchise to a Mumbai-based real estate company for a rumoured $190m.
The decision leaves star players such as Kumar Sangakkara of Sri Lanka, South African fast bowler Dale Steyn and Australian batsman Cameron White without IPL contracts.
The Chargers won the tournament in 2009 but finished second-last at the end of this season.