The United Arab Emirates to stage opening matches of the 2014 Indian Premier League
The United Arab Emirates will stage the opening matches of the 2014 Indian Premier League, which begins next month.
Last Updated: 12/03/14 1:36pm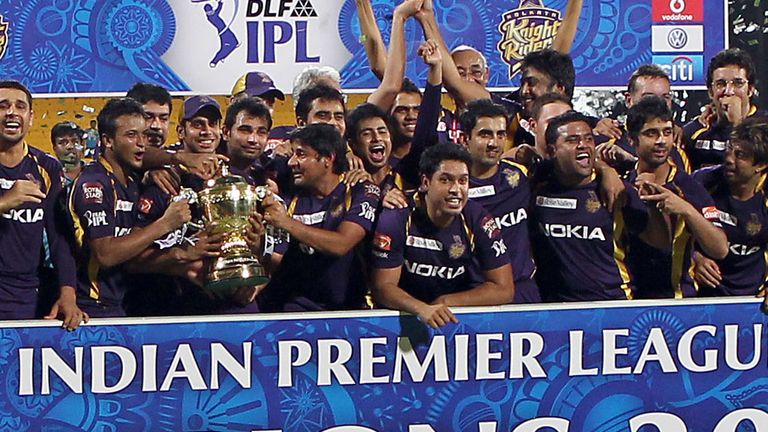 The federal elections in India have forced tournament organisers to move the opening 16 matches to the UAE, with Bangladesh on standby to play host in early May.
A statement on the IPL website revealed that the tournament would run from April 16 until June 1, with the final matches to be played in India.
"From Wednesday 16th April to Wednesday 30th April, at least 16 matches will be held in the United Arab Emirates," a statement read.
"BCCI is very grateful to the Emirates Cricket Board, its chairman, HH Sheikh Nahayan Mabarak Al Nahayan, and the government of the UAE for their offer of wholehearted support to host the Pepsi IPL for this period."
The Indian Government has been unable to provide assurances to the Board of Control for Cricket in India (BCCI) that the required security for the IPL can be employed while the elections are ongoing.
The final day of the elections is May 12, after which the tournament will return to India.
"From Tuesday 13th May (once polling has concluded in all states), the remaining league matches plus the play-offs will be played in India," the statement added.
"There will be no matches scheduled on the counting day of Friday 16th May. BCCI will take the advice of the authorities if any further restrictions are required around the counting day."
Bangladesh, which will stage the upcoming World Twenty20, has been pencilled in to take over hosting duties from May 1-12.
Integrity
International Cricket Council chief executive Dave Richardson revealed the governing body, which is based in Dubai, would help provide anti-corruption services for matches in the UAE.
The IPL has been hit by betting scandals in the past 12 months, with former India quick Sreesanth banned for life by the BCCI last September after he was found guilty of spot-fixing.
"Recognising the importance of the integrity of the competition, the ICC will provide its full support for the matches in the UAE, including through the provision of anti-corruption services," Richardson said in a statement.
"It will also be a good opportunity for both the BCCI and the ICC to share knowledge and experience as we both strive to deliver memorable events to cricket fans around the world."