Women's World T20: England hoping to build momentum
Heather Knight, England Women's opening batsman and double Ashes winner, blogs from Bangladesh where her team are in the thick of the Women's ICC WT20 but have still found time to visit some charity projects and play bingo...
Last Updated: 16/02/15 12:04pm
So, we've been in Bangladesh for just over two weeks now and we're well into the thick of what's proving to be a very exciting tournament.
Before the tournament started, a group of us had the chance to go and visit a hospital run by the Acid Survivors Foundation (ASF). It's a project that is supported by UK aid and it was a humbling afternoon to say the least.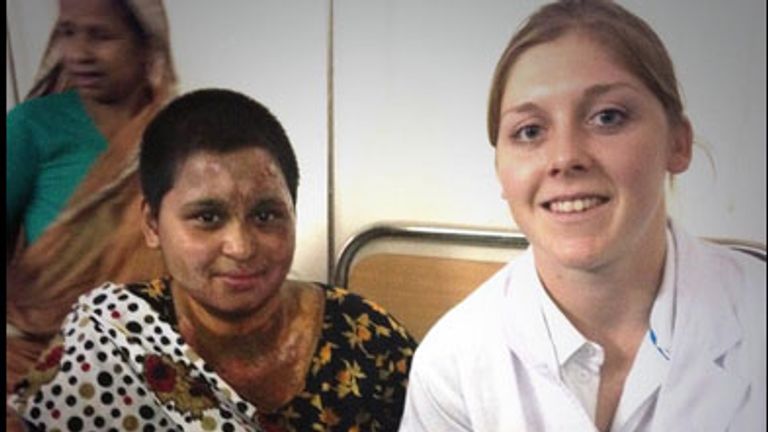 Listening to some of the victim's stories really struck a cord with me. One girl, Julie, told me how she had been attacked whilst she was sleeping at her Grandma's house. The attacker poured acid through the ceiling leaving severe burns all over her face and body - all because her family had turned down a marriage proposal from the attacker. Julie was their only daughter and they wanted her to study and make a better life for herself. It turns out the man was already married and he still hasn't been convicted.
Through the help of the ASF, Julie has had the treatment and support she needed and has been able to get her life back on track. The resilience shown by these women is inspirational and Julie's smile is one that I'll remember whenever I have a bad day on the cricket field.
Slipped away
We kicked-off our ICC WT20 campaign with a loss against the West Indies. It was a game we were well on top of, chasing 134 to win, but we let it slip away by facing too many dots and not rotating the strike in the middle overs.
That's the thing with T20 cricket, things can change very quickly and we were guilty of letting the game slip away from us.
We still haven't played our best cricket out here, but each performance is getting better and hopefully we're gaining some momentum.
Heather Knight
We bounced back brilliantly against India in the next match, the bowlers putting in a top performance to contain them to 95, which we knocked off with relative ease. We then put in another strong performance against the hosts, Bangladesh, on Thursday to win comfortably by 79 runs. The bowlers were outstanding once again and the skipper showed the form she's in with a fluent 80.
Momentum
We still haven't played our best cricket out here, but each performance is getting better and hopefully we're gaining some momentum. In tournament cricket it's all about performing at the right time in those big match moments and our last game against Sri Lanka is set to be a huge game.
The support we've had from the locals at Sylhet has been amazing and that's the reason I love playing in the sub-continent. The stadium has been pretty much packed out for all our matches and the atmosphere has been electric. Sure there are always some challenges off the field in the sub-continent (getting woken up at 5.15am every morning for a very loud call to prayer, to name one!) but the fans are some of the most passionate and noisy you will ever meet!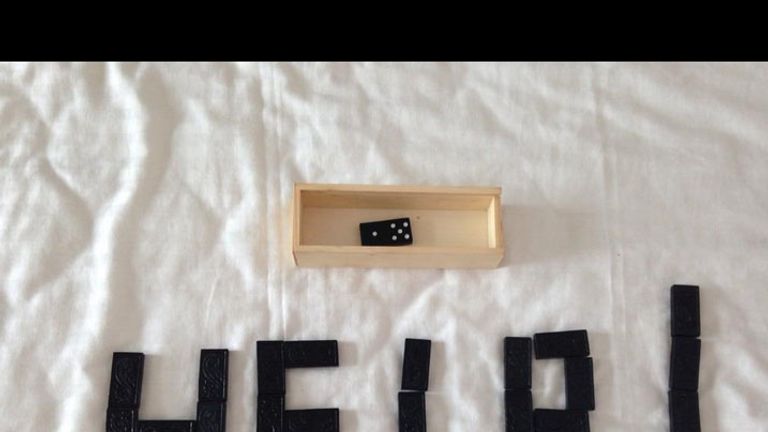 Bingo!
Off the pitch we've mainly been confined to the hotel, so it's been up to us to find ways to keep ourselves entertained. On one particularly long afternoon newbie on tour, Becky Grundy wheeled out some dominos and a bingo set!
At 23 years of age this is very odd behaviour and naturally she's been christened 'Grandma Grundy'. We weren't complaining though and it turns out dominos isn't such a bad game (things haven't got so bad that the bingo set has been used yet!).
A win tomorrow against Sri Lanka will put us through to the business end of the tournament and we'll be looking to put in a strong performance to do exactly that.