Heather Knight blog: England Women aiming to bounce back in ODIs after brief dip
After experiencing the delights of 'Scarbados' and meeting Dickie Bird, we're good to go...
Last Updated: 16/02/15 12:01pm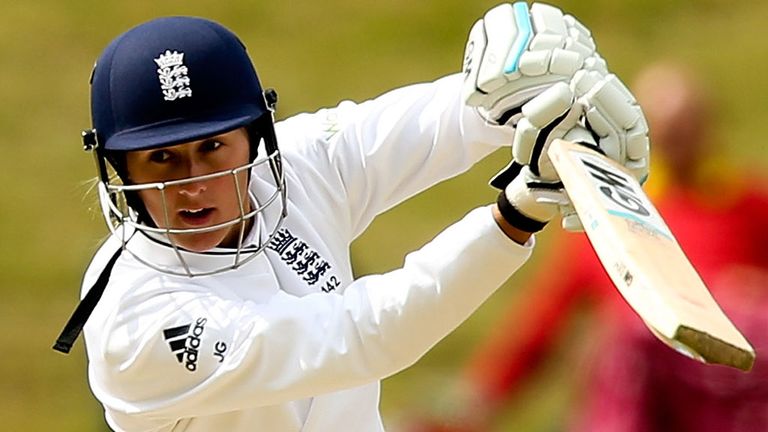 The loss in the Kia Women's Test Match wasn't the result we were hoping for, but credit to India who played extremely well in their first Test in eight years.
Getting bowled out for 92 in the first innings killed us. The ball swung and seamed-around early on, but as a collective batting unit we just didn't play it well enough.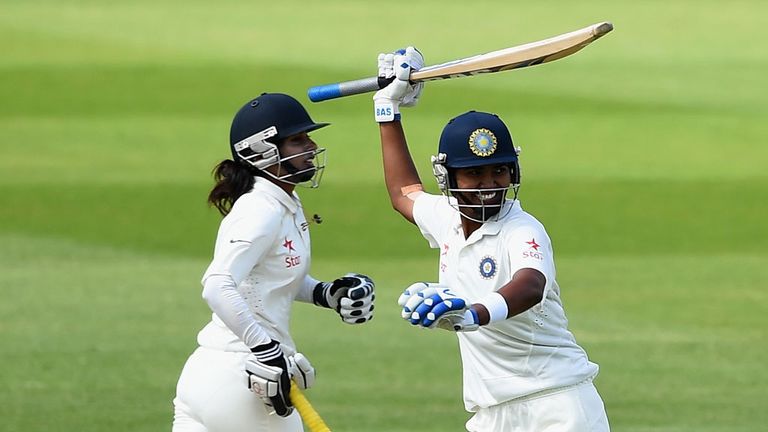 The one thing we've shown over the last year is some real fight as a team and we fought really hard to get ourselves back into the match, but unfortunately it wasn't quite enough.
Big credit to Jenny Gunn who showed how important she is as an all-rounder in this team, taking a five-for with the ball in the first innings and hitting a well-made 62no in our second batting innings. The result was a player of the match award for her efforts.
Despite the loss it was great to be playing in whites for England once again and bagging my first Test wicket was a special moment (not one I was particularly expecting!). Hopefully both teams will get further chances to play Test cricket in the future.
Onto the Royal London ODIs…
After the longest coach journey known to man, we arrived in Yorkshire… and then two hours later we arrived in Scarborough!  
Luckily we made it in time to watch the England women's rugby team smash Canada and lift the World Cup in France.  What an achievement, congrats girls!
We've had a few days in 'Scarbados' before the ODIs to recover, get back in the nets and sample some of North Yorkshire's culture!
Having grown up living by the sea in Plymouth, it wouldn't be right being so close to the water without going for a cheeky dip, so myself and Nat Sciver ventured into the sea one evening and swiftly came back out again after discovering the North Yorkshire waters are a bit chillier than down south!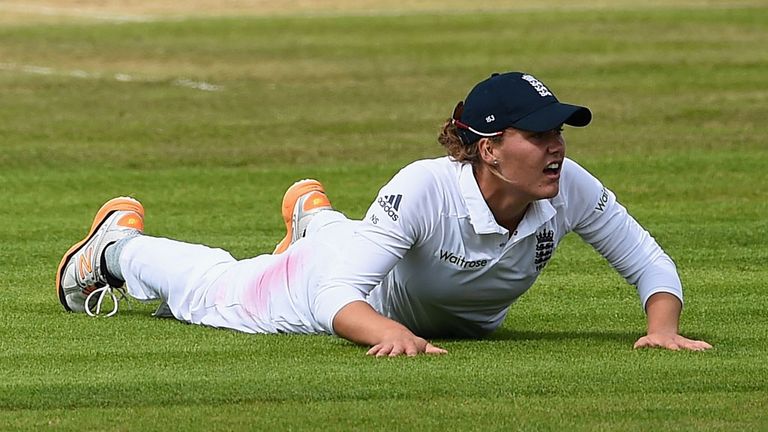 We felt better though on seeing some of the girls take on the "Ice Bucket Challenge" for Motor Neurone Disease.  Luckily I've avoided a nomination so far…!
Along with Jenny Gunn, I'm a massive seafood fan, so Jen was tasked with finding a nice restaurant for a group of us to eat one evening.  
When she came back with a place called "Café Fish" we were all a bit dubious, but she came up trumps in the end!  We even bumped into the legend that is Dickie Bird the following evening in "the best restaurant in Scarbrough"!
Everyone is really excited to get back on the pitch for the three Royal London ODIs, which now carry added emphasis in being part of the new ICC Women's Championship on the road to the 2017 World Cup in England.  
The matches are all being streamed live on the ECB's YouTube channel, so if you can't make it up to Scarbados, make sure you watch us online!
Watch England Women take on South Africa Women in their three-match Twenty20 series live on Sky Sports on 1st, 3rd and 7th of September.
You can follow Heather - who is exclusively represented by TSP - on Twitter @heatherknight55.