Heather Knight blog: 'South Africa will come out against England Women hard'
Young, developing side will be tough to beat in Sky Live T20 internationals...
Last Updated: 16/02/15 12:01pm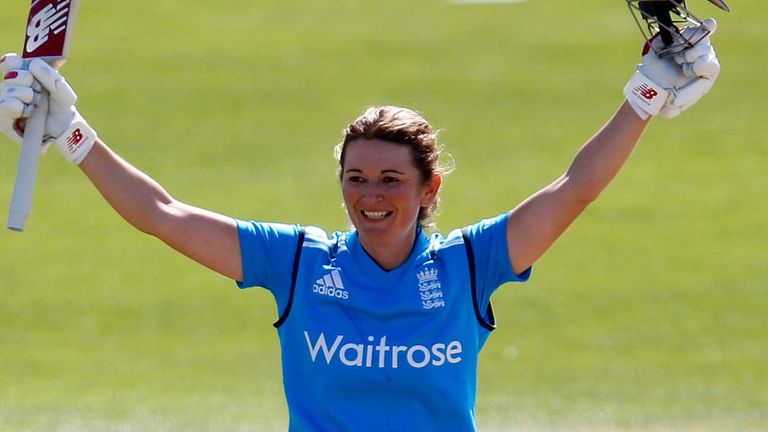 We started the Royal London ODI series against India really well up in Scarborough and it was great to bounce back straight away from our defeat in the Kia Test match.
In the first Royal London ODI we bowled well to restrict India to a below par 193 and I even managed to pick up a few wickets! If someone told me a few months ago that I would be regularly bowling and taking wickets, I probably would have told them there was a flying pig behind them.
I'm fairly new to this spin bowling malarkey, having only switched from seam after recovering from a pretty serious hamstring injury last summer (a year ago today, actually!). 
In fact, I only started bowling "offies" a few months ago so I would have something to do in the nets and to be able to bowl a little for my county Berkshire. But it is something that I've worked pretty hard on since, and it's nice to be able to contribute to the team in a slightly different way (even if I am getting some stick for my slightly dodgy looking run-up!).
Attacking
Charlotte and I started really positively in the run chase in the 1st Royal London ODI, which set a good platform for the team. This is the type of attacking brand of cricket we want to play at the top of the order and it was nice to start the series strongly. 
When the weather finally got the better of us, having threatened to do so all day, we were well ahead of the D/L par score to win the match.
The second Royal London ODI saw India come out a lot harder at us. They bowled extremely well at the start of our innings, with Jhulan Goswami showing her class with one of the best spells that I've faced at the top of the order. Lottie went on to score a brilliant century and considering the way she grafted to get through the new ball it was a class knock from her.
The match got a little close to comfort in the India chase and it probably wasn't our best performance with the ball or in the field but we made it over the line to put the series to bed.
It was a real shame that the final match at Lord's was a washout as playing at the Home of Cricket is always special and it was set to be a good finale to the series. 
We didn't however miss out on a Lord's lunch – definitely the best in the business! I think it was one of the only times that the skipper has been able to enjoy lunch in the famous Players' Dining Room – she usually only manages a bread roll in the changing rooms in-between innings!
With the points from Lord's shared, we picked up five out of six possible points, which was a great start to our ICC Women's Championship campaign.
Recharge
After the India series we have had a few days at home before meeting up again for the three-match NatWest International T20 series versus South Africa.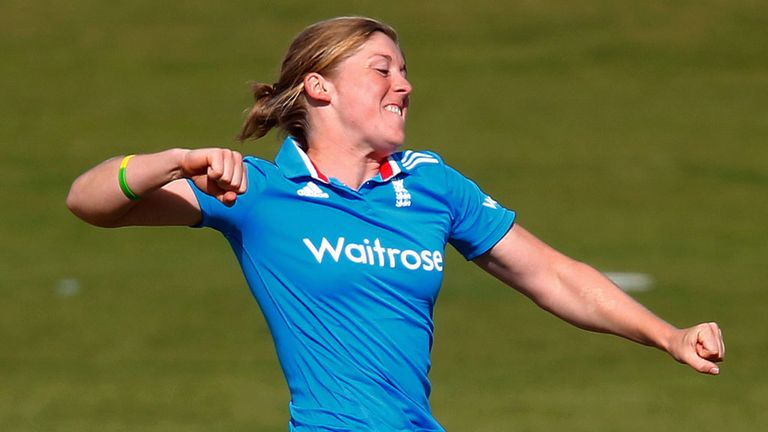 It was nice to recharge the batteries for a few days, I even managed to get a gig on the tills at a couple of Waitrose stores in Northampton to promote our game there on Wednesday.
My days off were also spent shopping for hiking gear ready for a charity challenge that I'm undertaking in September to play the highest ever game of cricket up Mount Kilimanjaro, check it out…
With three NatWest IT20s against South Africa left, we're really keen to finish our summer strongly. 
The South Africans are a good, young, developing side that will come out against us hard. They probably didn't do themselves justice in our most recent meeting with them in the ICC World T20 semi-final and it should be a good contest between the two teams.
Watch England Women take on South Africa Women in their three-match Twenty20 series live on Sky Sports on 1st, 3rd and 7th of September.
You can follow Heather - who is exclusively represented by TSP - on Twitter @heatherknight55.