Best Decisions in Sport: have your say on Sky Cricket's shortlist
Mike Atherton, Nasser Hussain, Andrew Strauss and Bob Willis pick the best decisions made in cricket.
Last Updated: 09/08/13 9:09am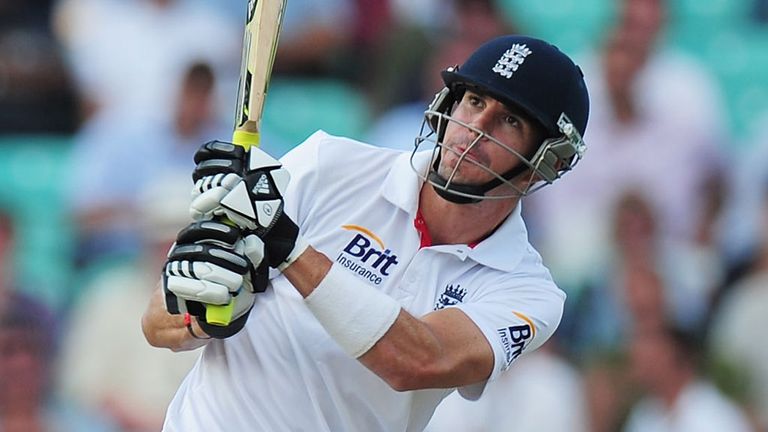 It can turn a game on its head and be the difference between glory and failure. To celebrate great decisions the experts at Sky Sports have found 'The 50 Best Decisions in Sport' so you can vote for which you think is the best of all time, and have the chance to win a top prize.
Our Expert Panel has already had its say on football, F1, rugby union and golf - now it's the turn of cricket and to help you make a decision we've enlisted the help of four former England captains: Mike Atherton, Nasser Hussain, Andrew Strauss and Bob Willis.
Take a look at their picks and then vote for your favourite at www.skysports.com/decisions. Voting will close on August 11 and the winner will be announced on August 14.
Border calls on Warne to win
Allan Border's decision to hand responsibility to Shane Warne towards the end of the third Test between Australia and Sri Lanka in August 1992 was a great call. Warne's figures in Sri Lanka's first innings had been a far-from-inspiring 0-107, and the game was in the balance when Border brought him on to bowl again, in Sri Lanka's second innings. But Warne responded in style, taking 3-11 in five overs, enabling Australia to win the Test. A star was born and just months later he took Mike Gatting's wicket with the famous 'ball of the century'.
Lloyd unites Windies for cricket domination
In the late 1970s, West Indies captain Clive Lloyd decided that he and his team needed to put aside the inter-island rivalry that had hampered their development. He then decided to play four fearsome, frontline fast bowlers, changing the face of world cricket. The Windies went on dominate and terrorise batsmen around the world for years to come.
Troublemaker Tendulkar turns to cricket
Growing up in India, the young Sachin Tendulkar had a reputation as a troublemaker. His concerned father decided his son needed a hobby to keep him out of mischief, so he introduced him to local cricket coach Ramakant Achreker. Tendulkar, it turned out, had a natural flair for cricket and his father's decision helped create one of the legends of the game. After just one first-class season in India, Tendulkar was called up to represent his country. Balance, poise and an unflappable nature would catapult him to the very top of the world game.
Twenty20 tranforms one-day cricket
The England and Wales Cricket Board's decision to replace the Benson & Hedges trophy with a new kind of one-day competition transformed the game. The first Twenty20 competition took place in 2003 and few could have predicted how that format would take off - with packed grounds creating a raucous atmosphere. Twenty20 leagues now take place all over the world, encouraging explosive and innovative shots that have equipped the modern player with a wider arsenal of strokes than ever before.
MS Dhoni promotes himself into the history books
In the 2011 ICC World Cup final between India and Sri Lanka, Indian captain MS Dhoni made a great decision. He promoted himself to bat at number five, above Yuvraj Singh, ensuring that the opposition bowlers would face a right and left-handed batting combination, making it more difficult for them to find rhythm. Together, Gautam Gambhir and Dhoni added 109 runs, before Yuvraj and Dhoni took India to victory. Dhoni finished unbeaten on 91 from 79 deliveries. He was named Man of the Match as India lifted the trophy.
Charlotte Edwards goes for it
When Charlotte Edwards was a girl, she decided that when she grew up she would play for the England men's cricket team. She dreamed of doing so not because she wanted to break boundaries but because she didn't realise that there was an England women's team. As a youngster she played mixed cricket with boys and it wasn't until she saw the '93 Women's World Cup final on TV, with England lifting the trophy, that she thought, in her own words, 'I want to do this and I will do this". Edwards has since gone onto be one of the greatest female cricketers of all time, captaining England to a string of victories.
KP's switch hit is a game changer
As late as 2008, the reverse sweep was considered a risky shot, used sparingly even by more adventurous batsmen. So when England's Kevin Pietersen switched hands during a one-dayer against New Zealand just as the bowler was releasing the ball, he sent shockwaves across the sport. The audacious shot meant switching from being a right-handed to a left handed batsman in the blink of an eye, opening up a new, profitable means of run-scoring. Since then other batsman have created further unorthodox shots but KP was the pioneer.