Videos of the day
Although no play was possible at the Oval, we still offered a cricket fix!
Last Updated: 24/08/13 11:00pm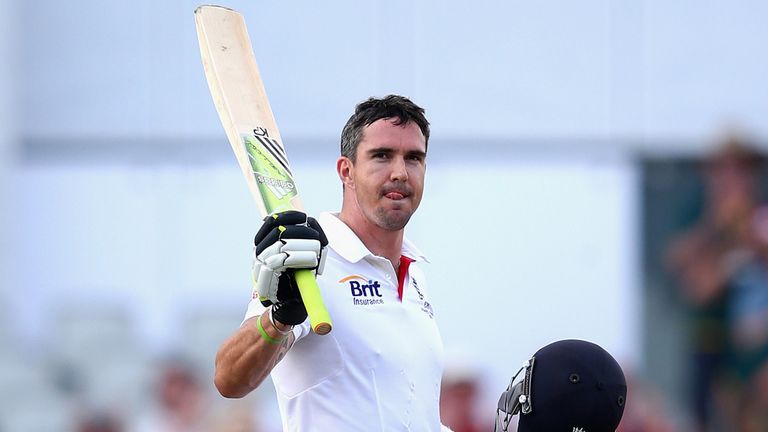 Here in video form you can enjoy them again, from our study into the changing face of cricket bats, to an exclusive sit down with Kevin Pietersen on to a look at some of England's cricketing stars of the future.
Sit back and enjoy!
Bats through the ages - (Parts one & two)
Like the game itself, the humble cricket bat has changed beyond all recognition since the very early days of the game. Taking a close look at the evolution of English willow's most hallowed product, Ian Ward, Andrew Strauss and Michael Atherton headed to the Ashes Zone to study cricket bats through the ages.
With bat manufacturer Gray-Nicolls providing specially crafted replicas of bats used by some of the game's most famous players, our Sky Sports pundits were able to demonstrate how the size and shape of bats have changed dramatically over time to move with the demands of an ever-changing game.
From Ranjitsinhji to Wally Hammond to David Gower right through to present England captain Alastair Cook, it's a fascinating look at how players, strokes and equipment have all evolved.
KP proud of latest achievement
To mark the fact that he recently became England's record run-scorer in all forms of cricket, Kevin Pietersen sat down with old adversary Shane Warne to explain exactly what makes him tick. The mercurial right-hander revealed he is as hungry as ever to score runs for England (although maybe not so enthused by fielding!), loves the challenge of Ashes cricket and is particularly motivated by the prospect of reaching 10,000 Test runs.
The next stars of English cricket
The Bunbury Cricket Festival has become a breeding ground for England cricketers in the making since its inception in 1987. The brainchild of former Bee Gees manager David English, the tournament pits the best Under-15 cricketers in the country against each other in regional matches. After John Crawley emerged as the very first, Joe Root recently became the 60th Banbury graduate to represent England and we popped down to this year's event to unearth the stars of the future.