Man of the day: Ben Stokes
Ben Stokes' batting provided a rare positive for England as they surrendered the Ashes.
By Rob Lancaster
Last Updated: 17/12/13 9:48am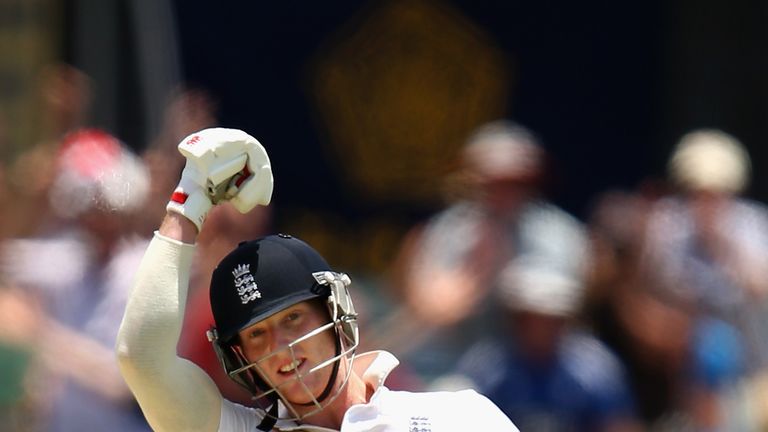 However, on an already tough tour for England that has contained few highlights, Ben Stokes' maiden Test match century deserves some words of praise.
Had things been different, the Durham all-rounder may never have played on this trip. Indeed, had things been different, he may never have been on the plane to Australia at all.
Last winter Stokes, along with team-mate Matt Coles, was sent home from an England Lions squad Down Under after ignoring instructions regarding "match preparation and recovery". The pair can't say they weren't warned, having already been scolded about their off-field conduct on the tour.
In the statement released to explain the departure of the duo, ECB Performance Director David Parsons said: "Both are very talented individuals and it is hoped that, with the support of the ECB and their respective counties, they will take positive steps to give themselves the very best chance of fulfilling their potential."
That was February of this year. Fast forward 10 months, past a domestic season that saw him score over 700 runs and take 44 wickets in first-class cricket for a county that ended up Division One champions, and Stokes has clearly taken those "positive" steps Parsons spoke about.
Chance
Of course, had it not been for the combination of a dry pitch in Adelaide and the departure of Jonathan Trott with a stress-related illness, the 22-year-old may never have got his Test chance against Australia.
England, suddenly in need of a number six and seeing a surface that demanded two spinners in their XI, handed Stokes a debut in the second Test. He performed well enough, cleaning up Michael Clarke for his maiden scalp and then scoring 29 runs in the tourists' second innings.
What perhaps stuck out more though was his spirit, his unwillingness to flinch in the face of a challenge and, at times, his desire to find a member of the opposition to get involved with.
His dismissal in the first innings in the next Test in Perth was disappointing; perhaps spooked by a ball misbehaving off a crack he tamely wafted away outside off stump against Mitchell Johnson having batted over 90 minutes to make 18.
Stokes, though, showed again he can learn from his mistakes. Second time around he came out positively, hitting a plethora of boundaries early on and being particularly aggressive against anything banged in short at him.
On the fifth morning he returned unbeaten on 72 and with the hopes of England resting on his shoulders. If he couldn't manage to see them reach the 504 they needed for victory, then at least he could finally break their century drought.
Standing firm
The left-hander did not disappoint, standing firm (not easy to do on the plate-like surface) against whatever Australia threw at him, whilst also ignoring the odd delivery that did anything unusual. Indeed, when Ryan Harris got one to almost go sideways, beating his outside edge by the length of his bat, never mind the width of it, he simply smiled back at the bowler.
His milestone moment finally arrived when he got enough on an attempted hook off Johnson to deflect the ball fine for four. There was no real outlandish celebration at making it to three figures, a punch of the air with his right hand and then a rather matter-of-fact wave of the bat to acknowledge the applause.
He launched Nathan Lyon for six before lunch but then fell to the same bowler after the interval, caught behind for 120. Australia celebrated his wicket like they'd won the Ashes - it wasn't long before they actually had.
His departure signalled the beginning of the end, but his display offered great hope. As England now bid to avoid suffering a whitewash, they can be certain Stokes is up for the fight.