Ashes Tour Diary
Our man in Australia, Joe Drabble, is hoping for a New Year's resolution to England's Ashes woes in Sydney this week.
Last Updated: 02/01/14 8:48am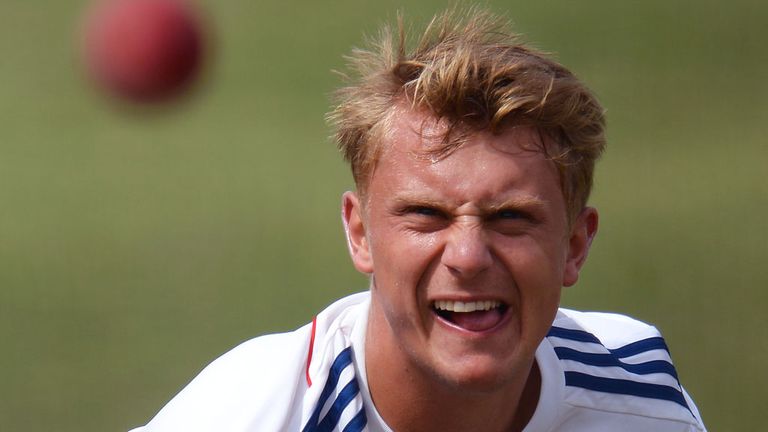 After four years of English dominance, the Aussies are revelling in the opportunity to produce the perfect payback - a whitewash series.
The locals are unbearable, the tabloids unreadable and the mood could not be of starker contrast to when I was in this same city three years ago preparing to watch England go 3-1 up.
The England players look mentally spent and the evidence of that was clear with the way they fielded on the final day of last week's Melbourne defeat.
New Year is a time for reflection and England certainly have plenty to ponder going into 2014. The spine of the team has been ripped out on this tour and England now have around six places penciled in rather than penned looking to the future.
One of those vacancies, the premier spinner, is potentially up for grabs this week after a calf injury to Monty Panesar on New Years' Day. The talk of the town is that 23-year-old Durham leg-spinner Scott Borthwick will make his debut at the SCG.
Inexperienced
With the series over and tour in tatters people will say there is nothing to lose bringing in the likes of Borthwick and Gary Ballance but if we look back at the final Test of the preceding Ashes series, we saw the danger of throwing Simon Kerrigan and Chris Woakes in too soon.
Michael Carberry's days at the top of the order look numbered and it would be no great surprise to see Joe Root back opening alongside Alastair Cook with Ian Bell up to number three.
That would leave an inexperienced middle order of Ballance, Ben Stokes and Jonny Bairstow with potentially Borthwick at No 8. The combined age of those four players is just 93, with only 16 Tests between them.
This really is a new era for England cricket.
I arrived in Sydney on New Year's Eve and the Harbour Bridge fireworks display lived up to its reputation as the best in the world... so I was told. The bar we were in quickly emptied when the display got under way and I seized the moment to get a cheap round in.
I'm looking forward to returning to the SCG, a traditional cricket ground which has also undergone redevelopment since the last time England were here. Unfortunately, like Adelaide, the work has not been completed in time for this Test but that won't stop a lively atmosphere over the next few days.
Let's hope England finally show some fight, before I catch my flight home.