Bumble blogs on Nick Compton's anger and Australia's Ashes issues
Bumble is pleased to see Nick Compton get angry, but still sees England winning the Ashes easily.
Last Updated: 08/07/13 8:09pm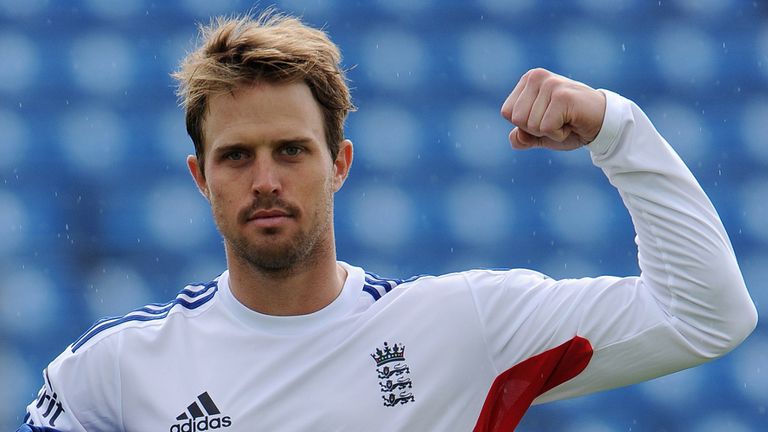 It's not going to be a pushover, but if you look at it on paper, then England are much stronger. Australia have had massive problems and in my experience, problems just don't go away.
I did a round table with Ricky Ponting and he said that seven of the Australians would have to play absolutely on top of their game in order to win.
I feel certain they'll be playing on spinning pitches and they don't have a spinner to match Graeme Swann. The bowlers are okay, but England have a much stronger attack and I've listened to lots of former Australian players who are saying the same thing.
You just have to look at the strength in depth in England's bowling department. I could see Tim Bresnan playing because of the swing, but you could easily go with Steven Finn instead. Or you could play Graham Onions, Chris Tremlett, Boyd Rankin or Jack Brooks. There's a queue of them looking to get into the team.
If you want to know how good Australia are, then look at their series against India, which they lost 4-0. Meanwhile, England went to India and won.
Just don't look any further than that.
Cross Compton
England appear to have declared their hand and it seems Nick Compton won't play in the Ashes, which is tough on him. Real tough.
I'm glad to see him come out and say that he's a bit angry about it. I'd much rather see a lad be honest like that than give a few platitudes about the selectors.
He's angry, he's hurt and while I don't know him, I'd guess he's the type of lad that will have another good go at trying to get into the team. He has shown wonderful character in his performances for Somerset in the last few weeks.
I don't think Compton has done anything wrong - and he would do nothing wrong - but you feel the selectors have wanted Joe Root at the top of the innings. They need this lad to open the batting for the next 12 years and they've clearly decided that the sooner the better.
Why make that decision now? They obviously decided that Compton was the man after Andrew Strauss and they might possibly have cocked that up.
But is it a brave thing to make such a big call just before the Ashes? I don't think so. Remember, they're only playing Australia...
T20 hotting up
It just takes a couple of weeks of good weather and suddenly we start getting full houses at the T20 matches.
You hear all these people saying that the format has lost its lustre, but if you get the right weather then people will turn up. The competition has been terrible at times this year because the weather has been shocking, but that seems to be changing.
I'm off to some cracking games this weekend with Durham v Notts on Saturday night and the Ecky Thump Derby between Yorkshire and Lancashire on Friday. Vipers is coming with me to that to shout for the Whites, even though she works at the Reds!
I must say I'm still of the opinion that the latest time these games should start is 6pm - or maybe 6.30pm at the very latest. That way families and children can come along and enjoy it.
I've been to games starting at 7.30pm and it's simply too late. This should be fun for all of the family.
Rock 'n' Roll Star
I'm officially a pop star. If you buy the new Duckworth Lewis Method album called 'Sticky Wickets' then you'll hear some vocals from yours truly on the track 'Boom Boom Afridi'.
Neil Hannon from the band rang me up and asked me if I would be interested and I said yes. Obviously he'd heard my work on the Lancashire Cricket Club song 'We Will Always Stick Together' during the early seventies. That was a massive hit, that one.
I've got to wear dark glasses now because there's groupies after me. Keep it under wraps, but I'm also headlining Glastonbury next year. They wanted somebody to match the Rolling Stones.
It's just rock 'n' roll brother.
Get reading
And don't forget, my new book 'The Ashes According To Bumble' is out now.
It's a better read than my last one. It's funnier and Gibson, the writer, has pulled his finger out and done a proper job!
It's packed full of Ashes tales and a whole lot more, including a whole chapter dedicated to Vipers. You'll find out about her welding, roof felting and expertise in all sorts of other areas. She's absolutely delighted!
That'll do for now. See you later.
Sky Sports Ashes HD will show exclusively live ball-by-ball coverage of the Investec Ashes this summer. Find out more about our coverage and how you can tune in here.