Brett Lee factfile
We take a look back through the career of Australian fast bowler Brett Lee, who has retired from internationals.
Last Updated: 13/07/12 9:47am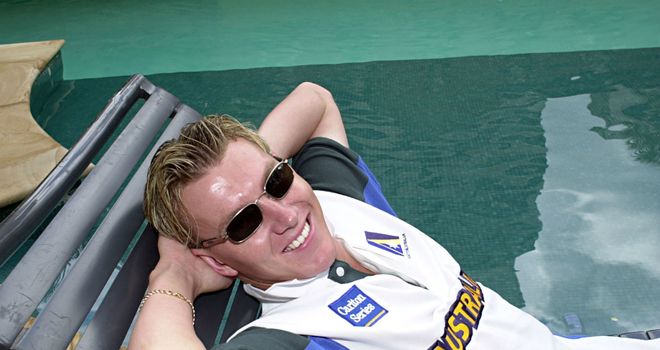 1976: Born on November 8 in Wollongong, New South Wales.
1999: December 26 - Makes his Test debut against India in Melbourne and takes five wickets in an innings.
2000: January 9 - One-day international debut against Pakistan in Brisbane.
March - Reported for an illegal action but later cleared.
2001: February - Undergoes elbow surgery for the first time and is ruled out for three months.
2003: Takes two wickets in Australia's 125-run win over India in the World Cup final at Johannesburg.
2005: August 8 - Was at the non-striker's end when Australia suffered a heartbreaking two-run defeat in the memorable second Ashes Test at Edgbaston. England go on to win the series 2-1 and reclaim the Ashes for the first time in two decades.
November - Claims his Test-best figures of five for 30 against West Indies in Brisbane.
2006: November - Named in the ICC Test and ODI Team of the Year.
2007: February - Undergoes ankle surgery which rules him out of the World Cup in the Caribbean.
2008: February 26 - Wins Allan Border Medal as Australia's best player in all forms of the game during the past year.
June 29 - Takes his 300th ODI wicket against West Indies at St George's to become just the second Australian to achieve the feat.
August - Rules himself out of the ODI series with Bangladesh following the break-up of his marriage.
October - Surpasses Craig McDermott's 291 Test wickets to become Australia's fourth-highest wicket taker of all-time.
November - Takes his 300th Test wicket against New Zealand in Brisbane.
2009: January - Ruled out of series against South Africa and undergoes surgery on his left ankle.
July - Suffers side strain in final warm-up match ahead of the Ashes and does not play in the series despite being fit for the fourth Test at Headingley.
December 3 - Has surgery on his troublesome elbow injury.
2010: February 24 - Announces his retirement from Test cricket.
2011: January - After more than a year out of the international set-up through injury, Lee comes back to face England.
February-April - Is Australia's leading wicket-taker at the World Cup in India, Sri Lanka and Bangladesh with 13 scalps.
2012: March 23 - Hits 59, his best ODI score, in a 42-run loss to West Indies.
July 7 - Picks up a calf injury in the fourth ODI against England in Durham and subsequently returns home early.
July 13 - Announces retirement from all international cricket.