Wide of the mark
Australia's seamers did not utilise the right tactics against England, Dirk Nannes told Cricket AM.
Last Updated: 14/07/12 3:37pm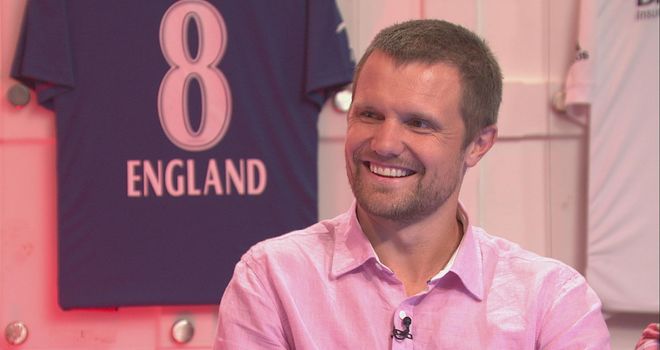 Dirk Nannes told Cricket AM that Australia's pace bowlers got their strategy wrong during their one-day series defeat to England.
The Baggy Greens' took just 13 wickets in the four completed matches as they slipped to a 4-0 loss to their bitter rivals, who they will clash with again in the Ashes next summer.
Australian quick Nannes thinks his compatriots failed to get to grips with English conditions, but reckons they will come back stronger in the 2013 Test match duels.
"I thought the Australia bowlers were a bit more wayward than they were in the last Australian summer, where they bowled well for such long periods," said the 36-year-old left-armer, who has featured in one ODI for his country.
"The wickets here meant they almost had to bowl like they would in a Test series; it was slow so you had to hit the stumps and there or thereabouts. Australia tried to attack and bounce people out and it didn't work.
"I think Australia were outclassed in every facet of the game, but once they arrived they didn't get one training session outdoors because of the weather.
"People put so much importance on the Ashes series but that is a year out and so much can change; the Australia team from a year ago is completely different to what it is today.
"There are a few more experienced heads in the Test team. [Batsman] Mike Hussey would have made a huge difference in the ODI series and I hope he's around for the Tests because I love watching him."
Skiddy
Nannes, who played for Surrey in this term's Friends Life t20 competition, regularly clocks the 90-mile per hour mark during his bowling spells.
And the seamer - who was a professional mogul skiier before he moved into the cricketing realm in his late twenties - told Matt Floyd and Sarah-Jane Mee the secrets to bowling fast.
The Melbourne native also paid tribute to one of the masters of the quick delivery, Brett Lee, who announced his retirement from all forms of international cricket this week.
"I think you need a big bum to bowl fast, but I know a lot of the strength comes from your legs," said Nannes, who has also turned out in the orange kit of the Netherlands.
"A lot of people work on arms but no-one can bowl that fast with just a quick arm - unless you're Wasim Akram. Plus, the taller you are the quicker you are; if you're too skiddy people will smash you."
On Lee, Nannes added: "I will always remember him for being quick and for playing forever. He bowled 150 kilometres an hour at me once - I don't understand how batsmen do it!
"Away from the cricket ground he has got his guitar and just chills but at the cricket ground he is pretty intense. He is very professional in the way he goes about his preparations which is probably why he has been in the game so long."
For Dirk's views on his time spent as a Dutchman and more, hit the video at the top of the page.