Ashes 2013: 'England must prepare calmly for Ashes challenge'
England must maintain their focus after a worthwhile win in Essex, says Nasser Hussain.
Last Updated: 03/07/13 7:30pm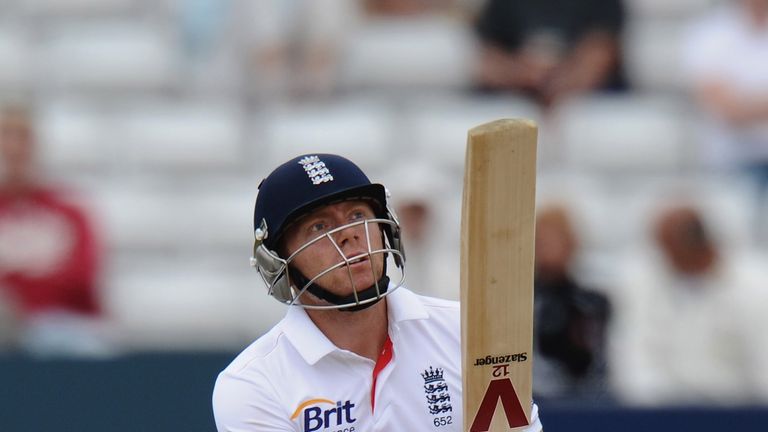 Alastair Cook's men sealed a comfortable 228 run success at Chelmsford on Wednesday and, although the match was downgraded from a first-class clash, former England captain Hussain believes the national team will profit from their time out in the middle.
However, he insisted individual performances in the clash would not affect the plans of England's management ahead of the first Ashes Test, which starts on Wednesday July 10.
"Did England learn anything new from this game? Probably not," Hussain told Sky Sports.
"They probably know Bresnan is a better all-round package but Steven Finn might be the better bowler but they've still got to make that decision and that won't be made until they look at the pitch up at Trent Bridge.
"Joe Root got the chance to open with Alastair Cook and looked a pretty decent prospect up the top and Graeme Swann looks a mighty good bowler when it's spinning but England haven't learnt anything new.
"But they got together and got their minds right for next Wednesday, which is what this week was all about."
Work
Former Kent captain Rob Key concurred and insisted even Jonny Bairstow, who failed to capitalise on two starts, has not negatively impacted on his Ashes chances.
"Regardless of how Johnny Bairstow did in this game he bats at six for me for England on Wednesday," said Key.
"He spent some time in the middle and now he will do a lot of work with the coaches before Wednesday to get his mind right.
"But with no domestic four day cricket around that was as good as you could get, albeit with the injuries Essex got. But it was better than any net practice."
Calm
After the match Cook refused to talk up next week's Ashes clash and Hussain backed the opener's policy, insisting England must keep their focus and not be distracted by the hype surrounding the famous contest.
"The management didn't want the team talking about the Ashes until after the New Zealand series was finished and Flower this week has said in the press 'we've got areas to improve on'," said Hussain.
"Now Alastair Cook has said 'we've got to carry on doing what we've always done, it's just another series' - when he knows it's not just another series.
"Basically the expectancy of the fans and the crowd is what Cook has got to hide his team from a little bit.
"Everyone is expecting England to go and win and beat Australia but sometimes being the favourites hasn't suited England, sometimes they like being written off. They were 1-0 down against India when everyone said they couldn't play spin and they came back and won 2-1. But in New Zealand, where they were favourites and expected to win it 3-0, that didn't happen at all.
"Cook, rightly so, is trying to calm everyone down."
Sky Sports Ashes HD will show exclusively live ball-by-ball coverage of the Investec Ashes this summer. Find out more about our coverage and how you can tune in here.
Cricket coverage on Sky Sports is available on TV, PC and on the move via mobile and tablet devices, thanks to Sky Go.